I got the most whimsical package delivered to the house recently and I just had to share. New York
Bakery sent out a GIANT garlic shaped cooler filled with their new Ultimate Garlic Texas Toast, which has
three times more garlic than their original Texas toast.

Have you ever seen anything like this??? New York Bakery's Texas Toast is already super-popular but
they've tweaked the recipe for garlic lovers like me so it's now got even more flavor!! Whenever I read a
recipe I double or triple the garlic, so it's like they're reading my mind with this new product!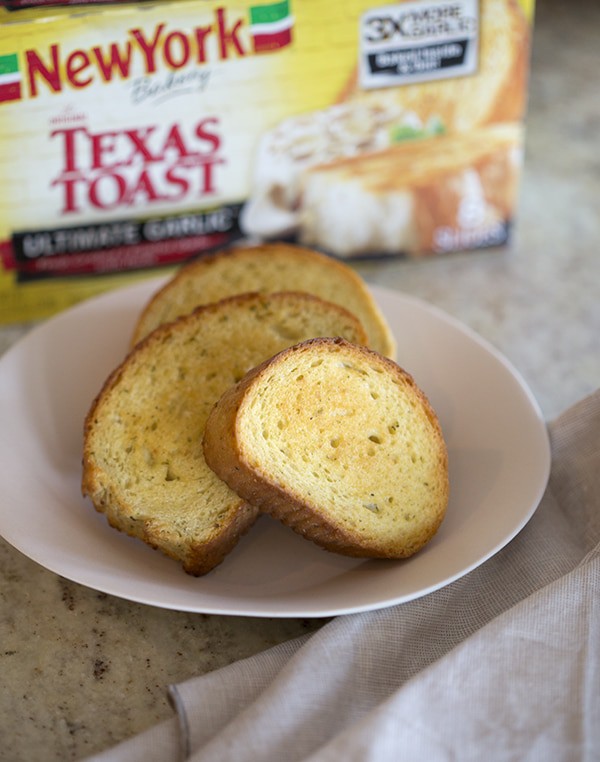 They bake real garlic and herbs right into the dough, giving their products a homemade and tasty flavor.
I LOVE garlic, so I was so excited to try out the Ultimate Garlic Texas Toast. You can actually smell the
garlic through the packaging!! And the taste was 100!!!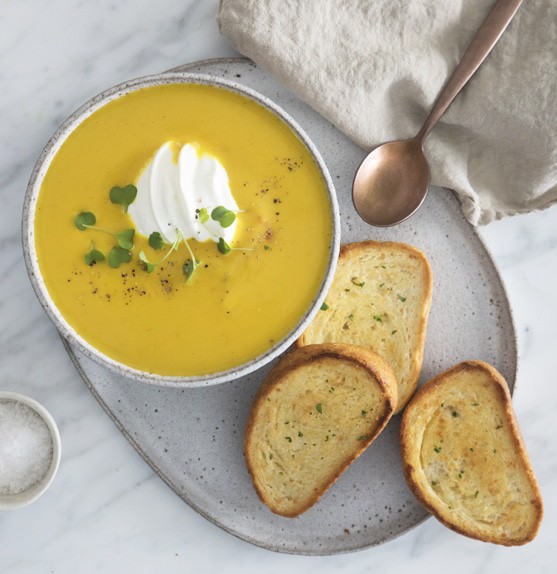 It's officially cozy season and I'm all about a nice warm bowl of soup for dinner. If you want to up the
flavor, try pairing the Ultimate Garlic Texas Toast with my butternut squash soup recipe. SO Good and
beyond easy!! This garlic toast really helps make a full winter meal and you don't have to worry as this
garlic bread is super easy to make and convenient from your freezer