Start off by Getting Real
Be realistic about what you can accomplish without losing your cool. Just because you can make everything and do it from scratch doesn't mean you'll be the best host. A happy host who isn't stressed out makes for a more enjoyable get together. I've learned this the hard way, having made fairly impressive meals for dinner parties only to find myself too tired and preoccupied to enjoy the evening.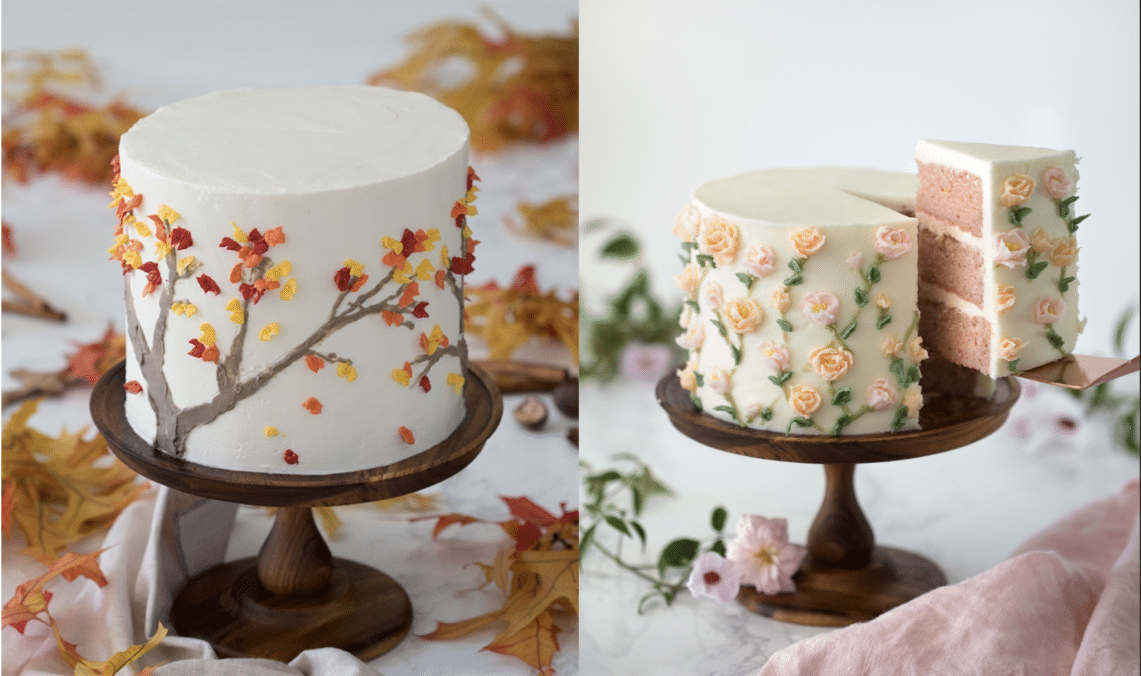 I LOVE cakes like this, but no, I would not make something this elaborate along with all the other courses if I was hosting a party unless I happened to have gobs of time the day before or some helpful hands around the house. If there's a recipe like this, you're just dying to serve then make an easier version of it. Whip up a sheet cake, cupcakes or drastically pare back the decoration scheme. Everything will taste just as good and you won't be scrambling to finish.
Don't be Afraid to Ask for Help!
As a new parent of twins, I learned very quickly to accept the help offered by friends and family. This holds true for entertaining as well! If anyone offers to bring something just say yes, and if you have that one amazing baker coming over to a party and you need help, go ahead and ask. I do it all the time and people generally love to contribute something.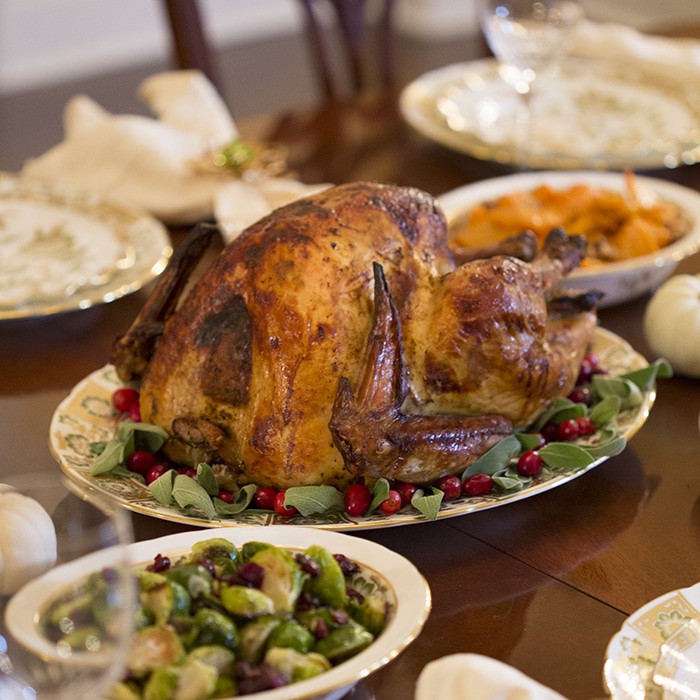 Make Things Ahead of Time!!!!!
This is basically the secret weapon that makes any entertaining possible, especially if you have little ones at home. Things like cake layers, buttercream, pastry and cookie dough, casseroles, pie fillings and sauces can be made ahead far in advance, frozen and thawed then baked or assembled the day of. Other dishes like vegetable sides, roasts and other meat dishes can be prepped the day before, marinating overnight and then just popped into the oven when ready.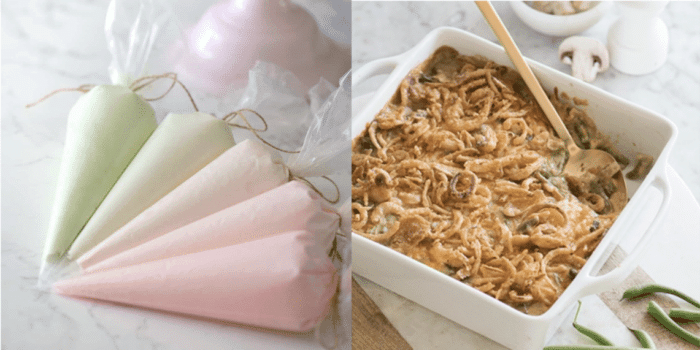 Let's Talk About Appetizers
I know it's tempting to bring out multiple platters of show stopping nibbles but let's be real, you're probably not going to have the time to laminate your own puff pastry etc., etc. Try curating a few lovely cheese platters, some nice crudités, and if you have the time one signature appetizer. I love making little filo dough cups filled with cheesy amazingness. They look great but best of all I can make them WAY ahead, freeze them and bake them right before guests show up. Stuffed mushroom caps are another classic you can make quickly in the morning and bake right before serving.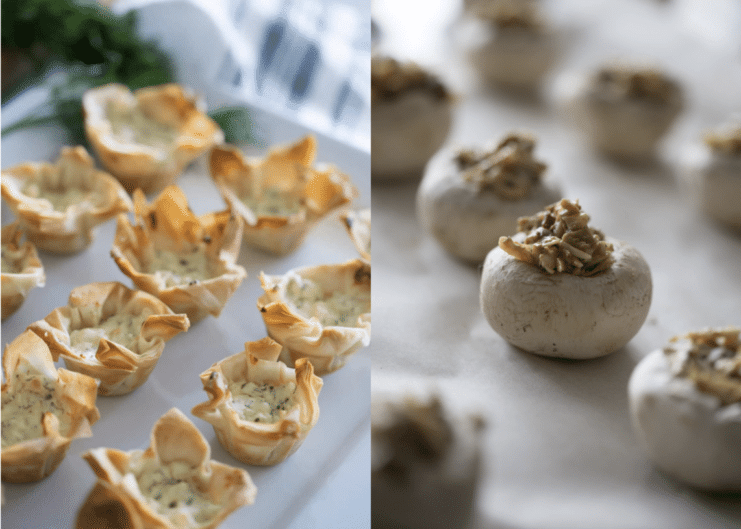 Setting the Mood
This might seem obvious but having a welcoming environment is a great first impression for your guests. Delicious smells in the kitchen (sautéed that onion and garlic early in the day 😉). Dim those lights. Get a nice playlist planned and going before the doorbell rings and get a few decorations up, even a wreath on the door is inviting and says a nice holiday hello before you open the door.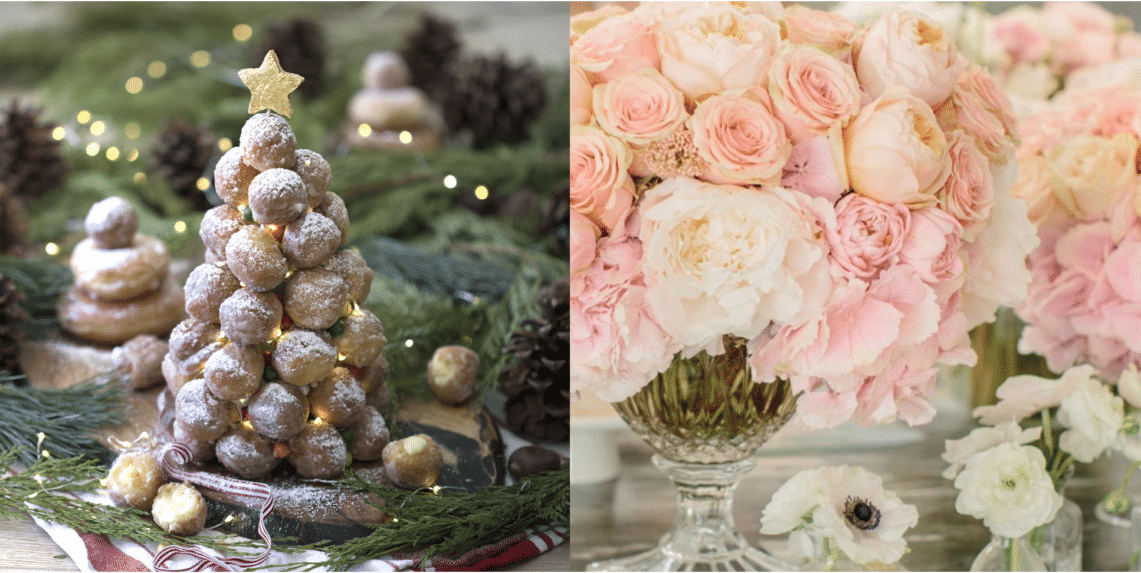 Set Up a Drink Station
Drink stations aren't just for cocktails! A tried and true hosting tip is to set up a DIY bar section, so guests can help themselves to whichever drink they like. This frees up time for you as the host to put any finishing touches on dishes or table set up while guests trickle in. At the end of the night you can do something very similar with a coffee station using your Keurig® Special Edition K-Café™ coffeehouse brewer, carafes of various milks and flavorings like chocolate syrup, caramel, various spices and a few liqueurs if you are so inclined! A small menu of suggested drink recipes can help guide guests or you can let everyone improvise and make a coffee, latte, or cappuccino that's all their own! By the way, I love my Keurig®, it makes a perfect cup of coffee every time AND this one also cold AND hot froths whatever milk I am in the mood for and that includes skim, soy and almond! I'm pretty much living my best coffee life every day!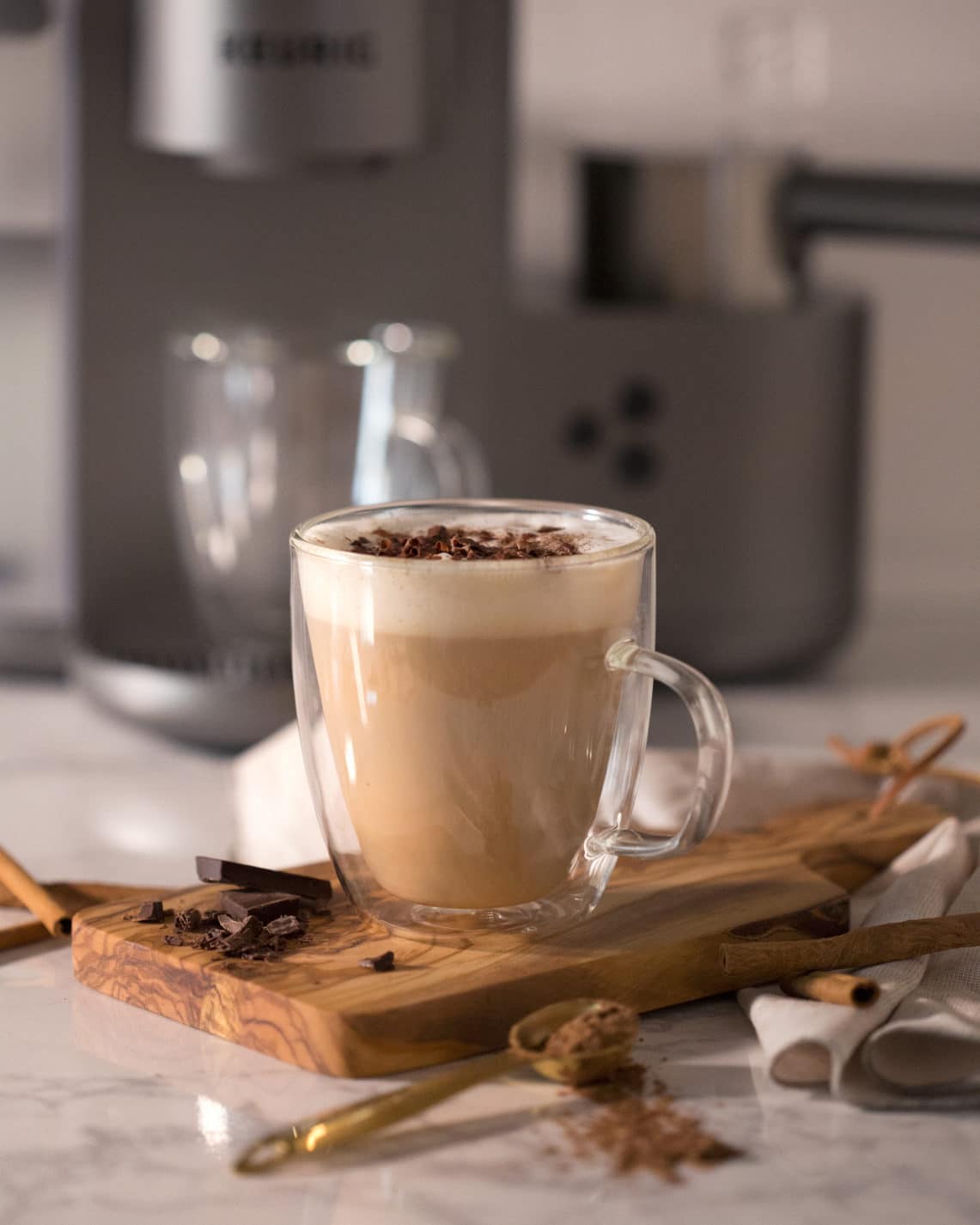 Print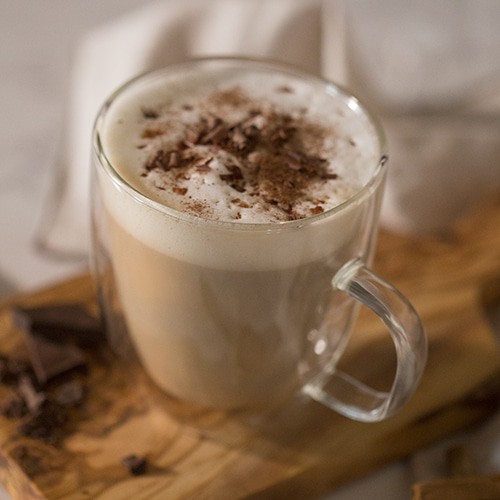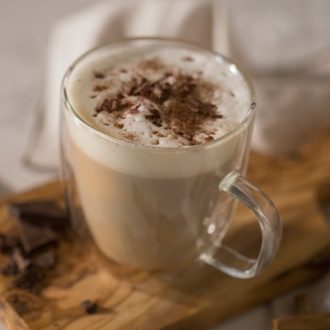 Mexican Chocolate Latte
Chocolate, cinnamon and coffee come together in this delicious drink inspired by Mexican hot chocolate.
Ingredients
1

Green Mountain Coffee Roasters® Vista 44° N™ Espresso Roast K-Cup® pod

Fresh Whole Milk

2

teaspoons

Brown Sugar

Grated Cinnamon

1

tbsp

Dark Chocolate Shavings

approximately
Instructions
Brew a concentrated shot of coffee using a Green Mountain Coffee Roasters® Vista 44° N™ Espresso Roast K-Cup® pod by pressing the SHOT button.

Fill frothing pitcher of the Keurig® Special Edition K-Café™ Single Serve Coffee, Latte and Cappuccino maker to the Latte line with fresh whole milk. Once coffee has finished brewing, press the LATTE button to froth.

While the milk is frothing add 2 tsp. of brown sugar and a sprinkle of cinnamon and chocolate shavings to the concentrated coffee shot and swirl to blend. Then pour frothed milk over coffee to combine. Top with freshly grated cinnamon and dark chocolate shavings.
Recipe Notes
Try adding in some of your favorite fall spices like cardamom or allspice!
Nutrition Facts
Mexican Chocolate Latte
Amount Per Serving (1 latte)
Calories 220
Calories from Fat 9
% Daily Value*
Total Fat 1g 2%
Sodium 150mg 6%
Total Carbohydrates 48g 16%
Protein 2g 4%
* Percent Daily Values are based on a 2000 calorie diet.