This post is sponsored by Canon and their new PIXMA printer. As always I only partner with brands I love and Canon is a favorite of mine, all the photos on this blog are shot with their cameras!
When you have multiple kids at home it can be difficult getting a meal on the table that everyone is happy about. Making a recipe book or recipe cards is a great way to involve the family in choosing dinners they're excited about and helps you plan when a family pizza night or pancake morning can happen.
How do you get kids involved in making dinner choices?

Photos! Like many of us kids are visual so while you might be used to hyping up what's in front of them at dinner time a visual cue from a photo will do wonders for focusing attention and helping your child articulate what they do and don't want as well as elements and flavors they enjoy.
Take a quick photo of your meal and if your little ones are in an accommodating mood take a photo of them with the dish! Having a visual is great when you're trying to give an indecisive little one or even a much larger picky eater a better chance at a choice they feel good about. A lot of times the problem is that there are too many choices or the person you're asking has no memory of the butter chicken or bacon wrapped scallops you remember them liking!
How to Make a Homemade Recipe Book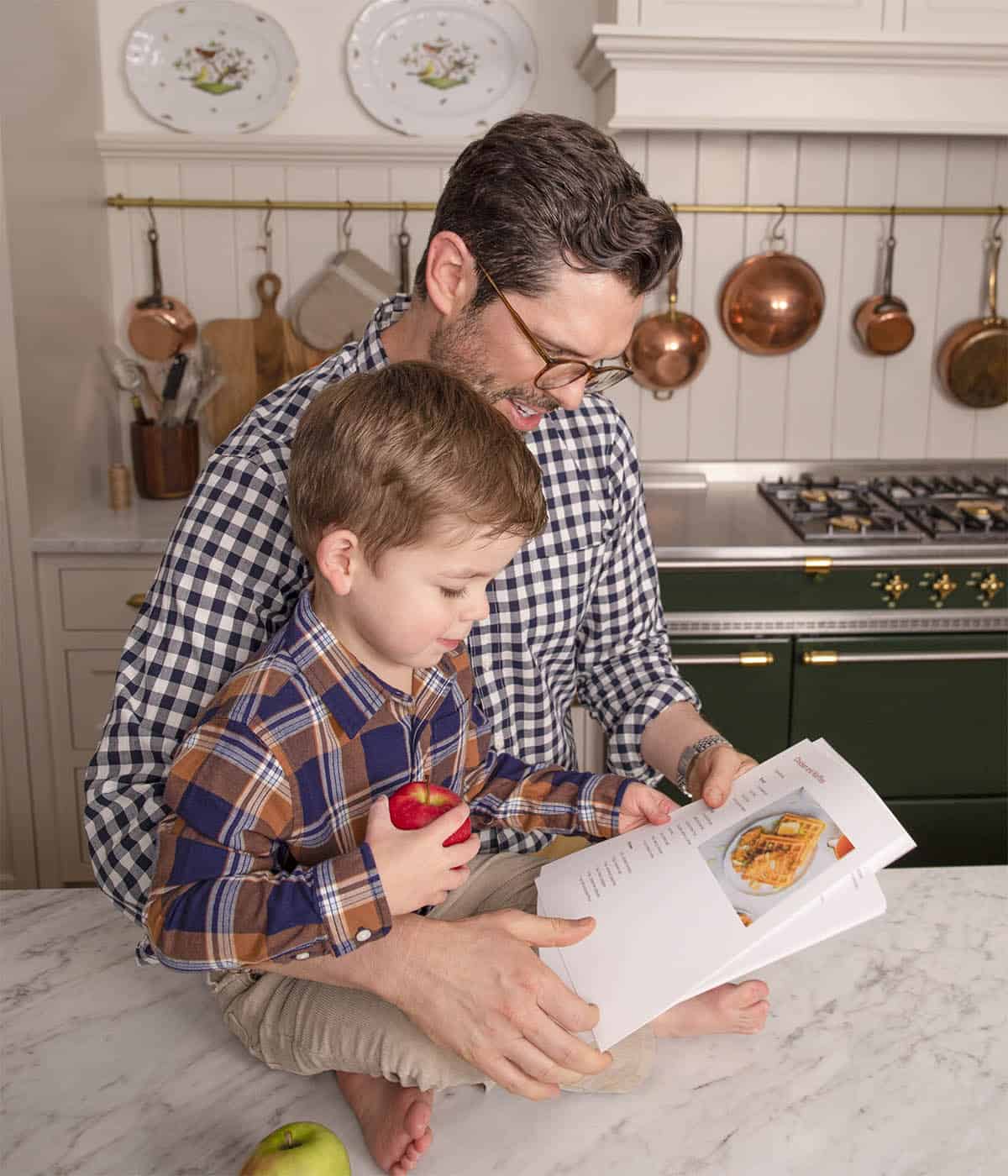 You have a couple choices! You can copy the recipe text to a Google doc or Word file and copy and paste a photo from the blog into that file then print. If you're not that tech friendly you can print the recipe then print a photo either from the blog or of your dish then cut it out and paste it to the recipe. When you print my recipes out there's a box to check if you would like the photo printed too, this is a super-easy option if you're in a hurry.
Make it into a scrapbook
You can even make a fun recipe scrapbook and have the kids help you choose the recipes and decorate the pages. This is a great way to involve kids in making choices and taking ownership of what they eat, which makes them more invested in enjoying and eating the food you prepare.
Try making a recipe board or calendar
I love using the PIXMA printer because you can print on magnetic paper and make recipe refrigerator magnets! If you have a rotation of family favorite recipes like I do then you can print them onto magnetic paper and have a handy visual planner for the week's meals. This is great for planning the grocery shopping and answering the "what's for dinner?" question kids and spouses love peppering you with.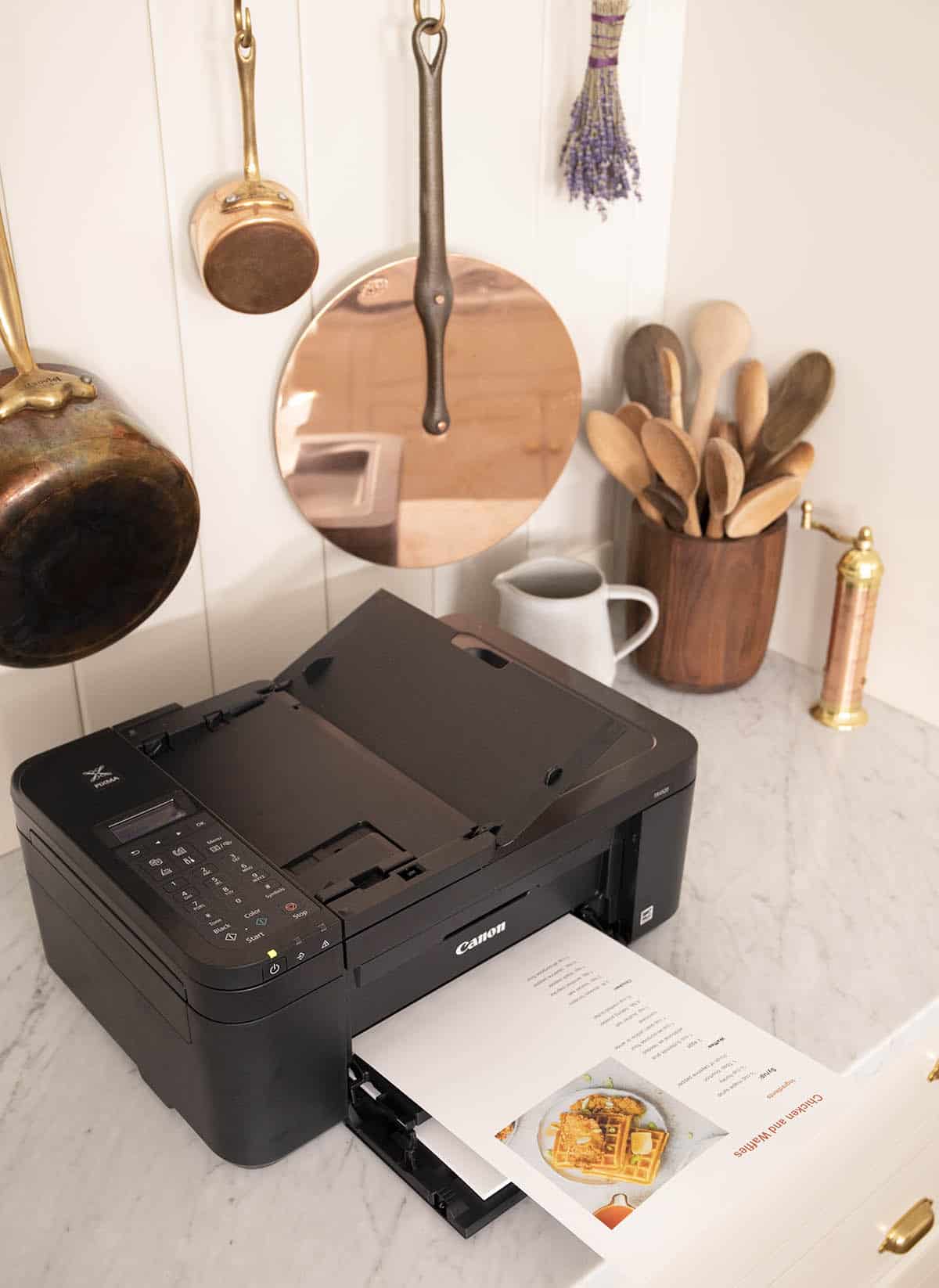 Choose the right printer
This is all great but if you're battling an old printer like I was then you're way less likely to do any of this. I love my new Canon PIXMA Wireless All-in-One Printer, it can print on lots of different papers including craft paper, which is fun for projects and it has a built in scanner, which I am always using! Set up is quick and easy and the best part is it prints high quality color photos really fast.
I print my recipes on a thicker card stock like this Canon Double Sided Matte Paper, which is sturdier and really stands up to the wear and tear toddlers can inflict. The PIXMA was designed to handle this thicker paper so I haven't had to worry about any paper jams! Click here to download a free ebook with a collection of easy weeknight meals from Canon.