Thanksgiving can almost be referred to as "Holiday of Pie." Given this new epithet, I decided to round up a few of my favorite recipes. If you have a pie you'd like to include, let me know in the comments below!
I loved these apple hand pies. Freshly made apple pie filling with a zing of lemon, home-made caramel underneath a crisp pastry latice.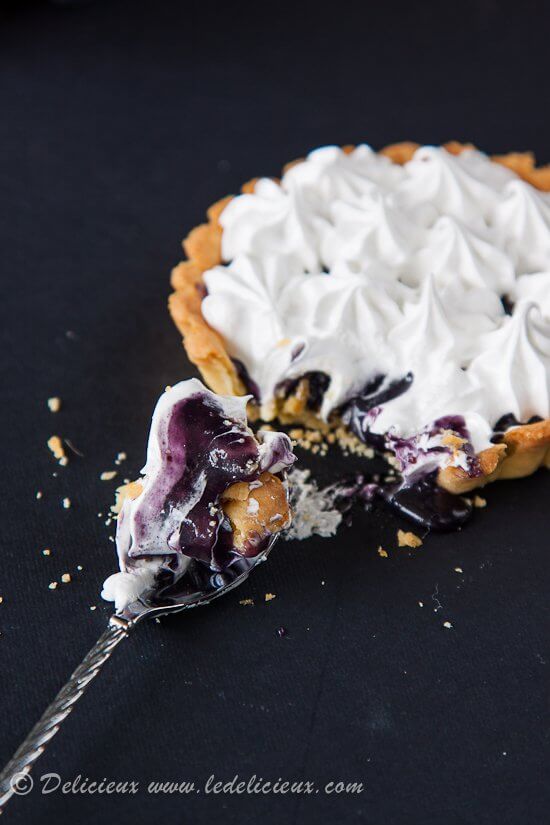 These blueberry curd tarts topped with meringue would provide a refreshing end to the meal of meals! This is one of those desserts that feels light and delicate, which I think provides a nice contrast to the traditionally hearty Thanksgiving fare.
Via: Delicious Everyday
I love galettes. I also love apples, caramel and ice cream, which makes these caramel apple mini galettes from Sugar Spun Run a no brainer. Click here for the recipe.
I'm a big fan of clafoutis, it's basically a fancy custard pancake; looks amazing and is easy to make. I suggest giving this pear custard pie from Dinner at the Zoo a try!
How about a treacle tart from The Unlikely Baker for something a bit different? Golden syrup, England, Harry Potter, pastry, sold!
Let's not forget about my bourbon pecan pie. Add some whipped cream and I'm litereally in Heaven. Highly recommend!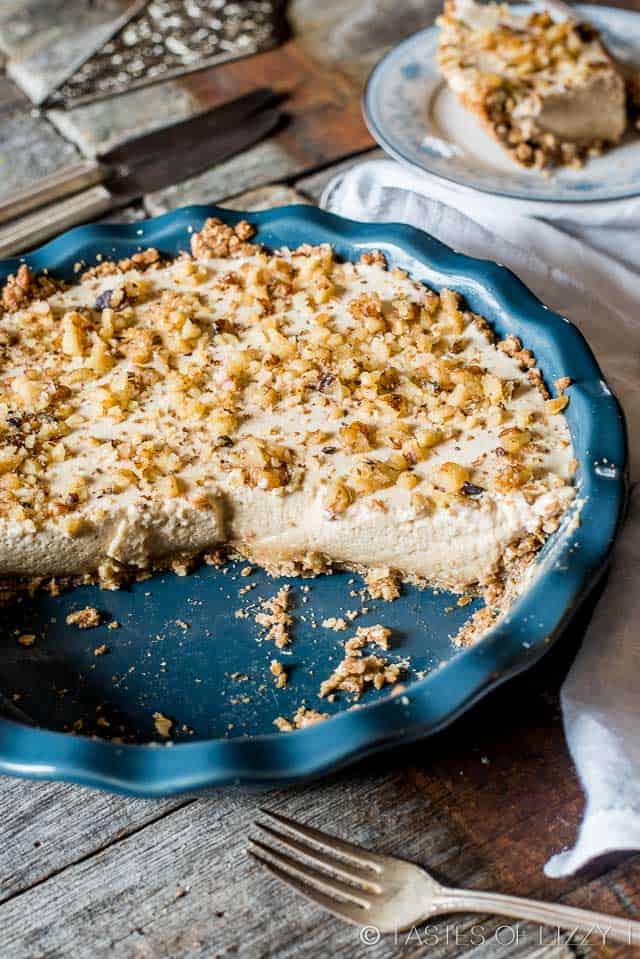 A no-bake pie that tasted like melted maple-flavored butter pecan ice cream? I'm definitelly into it! Especially on a day when the oven is getting such a work out. Click here for the recipe from Taste of Lizzy T to make this creamy maple nut pie.
How about a vegan option? Love the sound of this cashew butter based pumpkin cheesecake from Yummy Mummy Kitchen. Click here for the recipe.
This mile-high meringue pie is sure to wow. The flakey butter crust and spice-filled center seal the deal.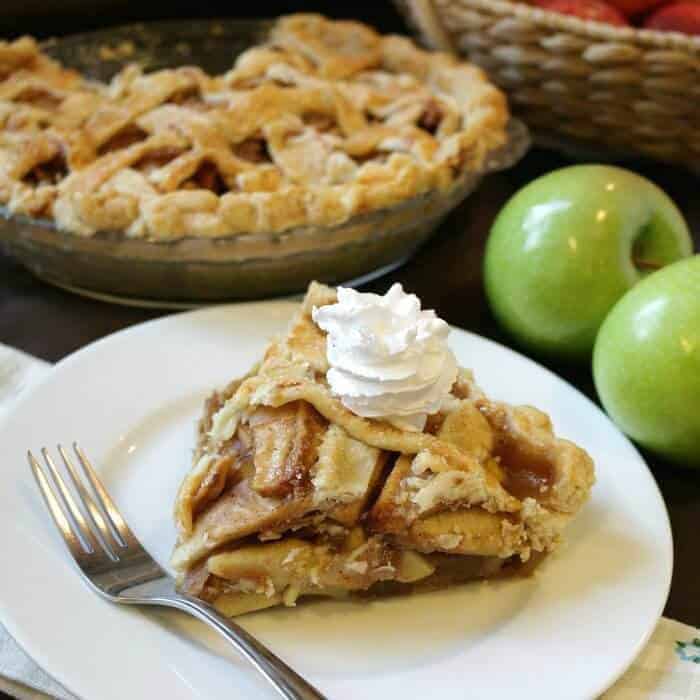 Grandma's apple pie from Bam's Kitchen? Sign me up! Few things are as amazing as an apple pie done right.
If you're lucky enough to have access to fresh peaches then might I suggest this amazing peach pie from Cook with Kushi?