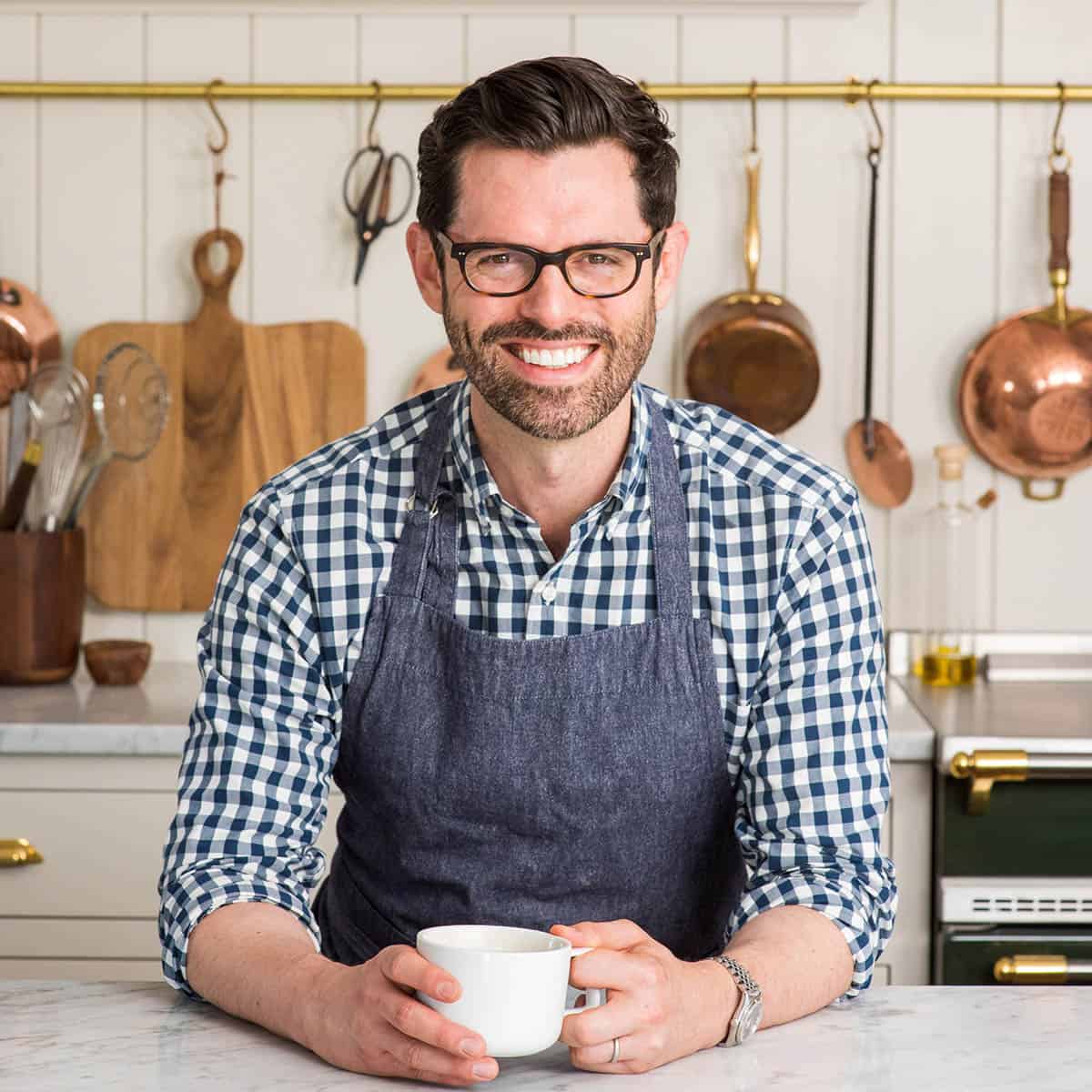 Hi, I'm John and thanks for stopping by! After finishing my bachelor's degree in fine arts at UCLA I spent just over a decade teaching middle school math and science. A few years ago I decided to follow my first passion in life which is culinary arts and Preppy Kitchen was born! Baking and the process of content creation I do for Preppy Kitchen is the perfect mix of my creative background as an artist, experience teaching math and science (so much of both goes into baking), and the lifelong education I received in the kitchen from my mother. If you're asking why I chose the name "Preppy Kitchen", it's because I believe helping people be "Prep"-ared in the kitchen allows them to feel confident and ultimately be successful. For me the most satisfying part of making any dish is sharing it with friends and family so I started blogging to bring what I make to all of you in order to help you prepare dishes for the people in your life. If I was able to teach algebra to middle school students, then trust me I can teach you how to cook! Through Preppy Kitchen I've been fortunate enough to be a judge on Food Network's Chopped: Sweets, a recurring judge on Disney's Magic Bake-Off, as well as work with multiple celebrities, appear on talk shows like The Ellen DeGeneres Show, The View, Good Morning America, The Today Show, The Kelly Clarkson Show, Hallmark Home & Family, KTLA, Pickler & Ben, California Cooking with Jessica Holmes, NJ on Air, and CT Live, and be featured in publications such as Parade Magazine, Better Homes & Gardens, Elle Decor, Brides, Country Living, People Magazine, Woman's Day, Delish, and Taste of Home. As far as life outside the kitchen, my husband Brian and I are enjoying life with our twins Lachlan & George and recently moved from our native Los Angeles to a farm in rural Connecticut.
Head on over to my Contact page if you have any questions and drop me a line!
You can see many more of my talk show appearances on the Press Page.