I've been lucky enough to have my work featured on Better Homes & Gardens, Good Morning America, People Magazine, Parade Magazine, Elle Decor, Country Living, BuzzFeed, Woman's Day, Delish, The Feed Feed, Taste of Home and more! If you'd like to watch some of my TV appearances scroll down and press play!
The BEST marbled chocolate cheesecake was enjoyed by all on Home & Family!
Making Cute Chick cupcakes with Debbie Matenopoulos on Home & Family!

I had so much fun making these super decadent marshmallow brownies on Home & Family!

Making a delicious but lighter French onion soup on Hallmark Channel's Home and Family.

Making a sparkly blue ombré cake with Debbie Matenopoulos on Hallmark's Home & Family
Making a delicious apple spice cake with brown butter vanilla frosting and homemade caramel on Home and Family!
Debbie Matenopoulos and I decorating my Colorful Shag Cake on Home and Family
Reimagining Nostalgic desserts on KTLA. I showcased my Funfetti cookies, Neapolitan cake, Ultimate S'mores and Patriotic Popsicles!
I had a blast decorating my pink ombré raspberry Heart Cake covered in delicate candy melt hearts on Home and Family.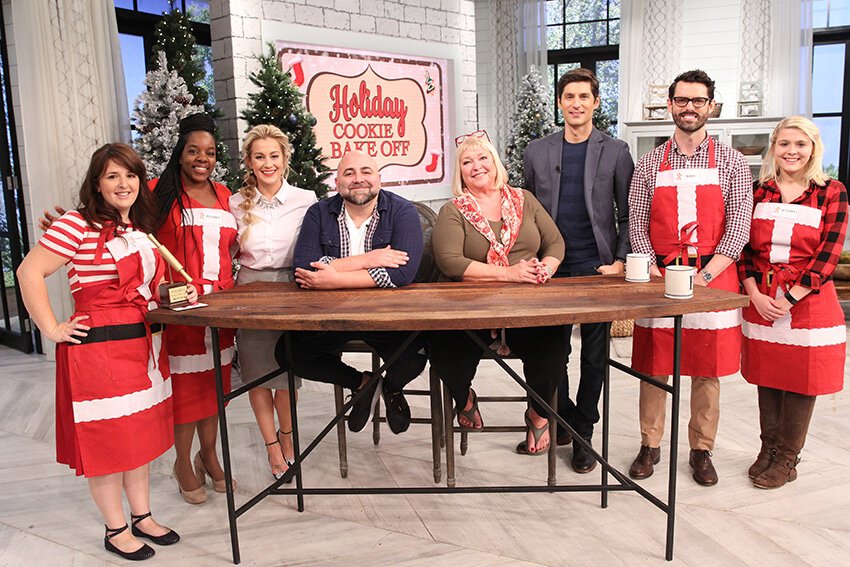 I made my boozy toasted pecan shortbread cookies on Pickler and Ben for their Holiday Cookie Challenge.