If you've never tried ricotta cookies before you need to change that asap! Thanks to the ricotta they're so soft, light, and almost cake-like. They have the most delicious zesty flavor and the sweet glaze on top makes them even more irresistible. You'll have probably seen these Italian cookies make an appearance during the holidays usually decorated with red, white, and green sprinkles for a festive touch but they can be enjoyed all year round.
Switch up the sprinkles for any occasion or skip them altogether they're perfect just with the glaze alone. You can also prepare the dough up to 2 days in advance so they are easy to make in advance and you can adapt the flavor to your taste. Whether you're looking for lemony ricotta cookies, almond-flavored, orange, or vanilla, either way, they make the most delicious cookies it's impossible to stop at just one.
What you'll need to make this recipe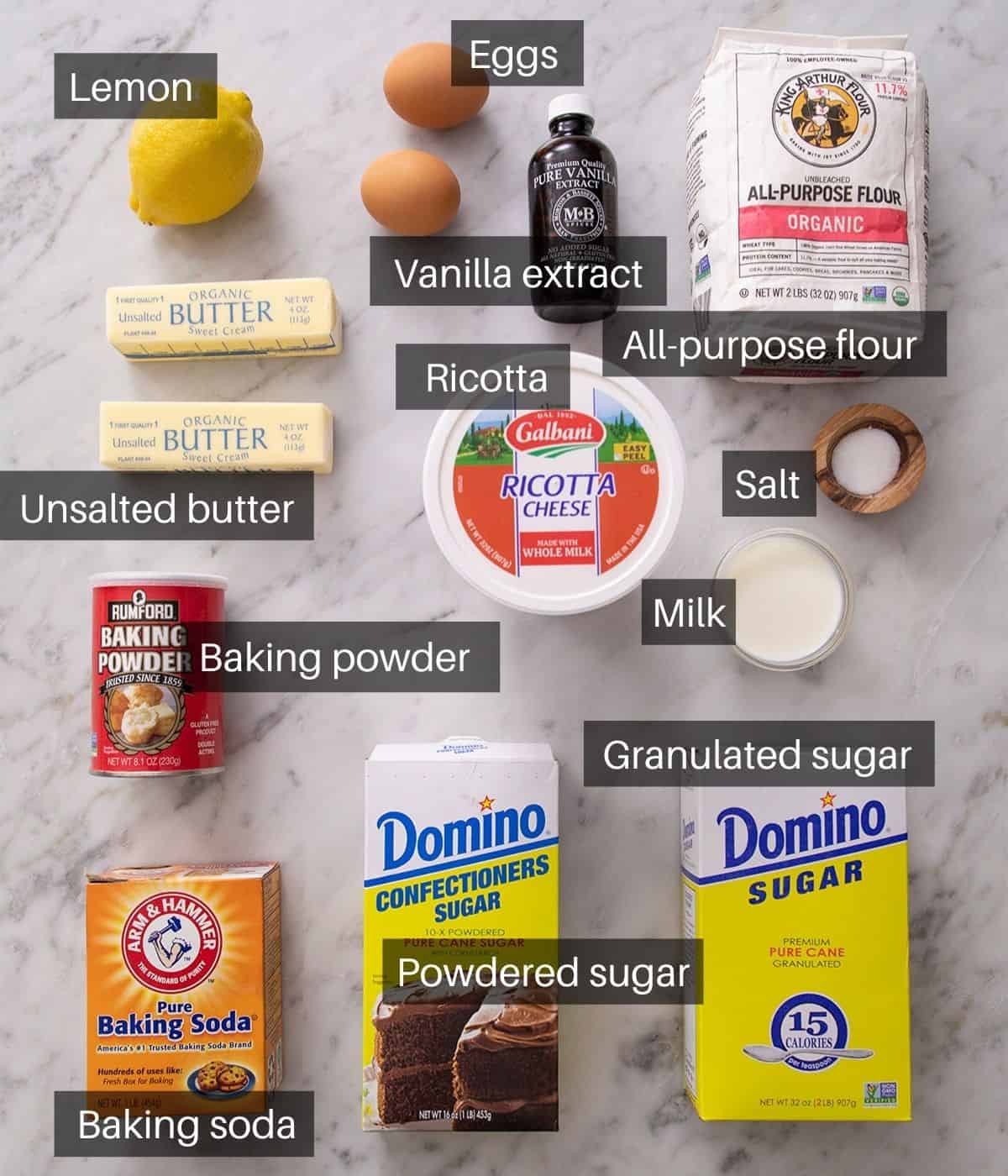 Ricotta – don't worry these cookies do not taste of cheese! Although ricotta is a cheese it has a very light, delicate, and milky flavor making it perfect for baking with. It makes these cookies really soft and delicious. You can use any kind of ricotta you like but I find that whole milk ricotta works best.
Butter – make sure to use unsalted butter for these cookies and it should be softened, at room temperature.
Vanilla – use real vanilla extract for the best flavor and stay away from vanilla essence.
Baking powder and soda – I like to use a combination of both to help the ricotta cookies rise and give them texture.
Lemon – the zest is used to give a wonderful fresh and citrus flavor to the cookies. You can also use lemon juice instead of milk for the glaze to give these cookies an extra zingy flavor. If you're not a fan of lemon you can replace it with orange or see my tips section for more ideas.
How to make Ricotta Cookies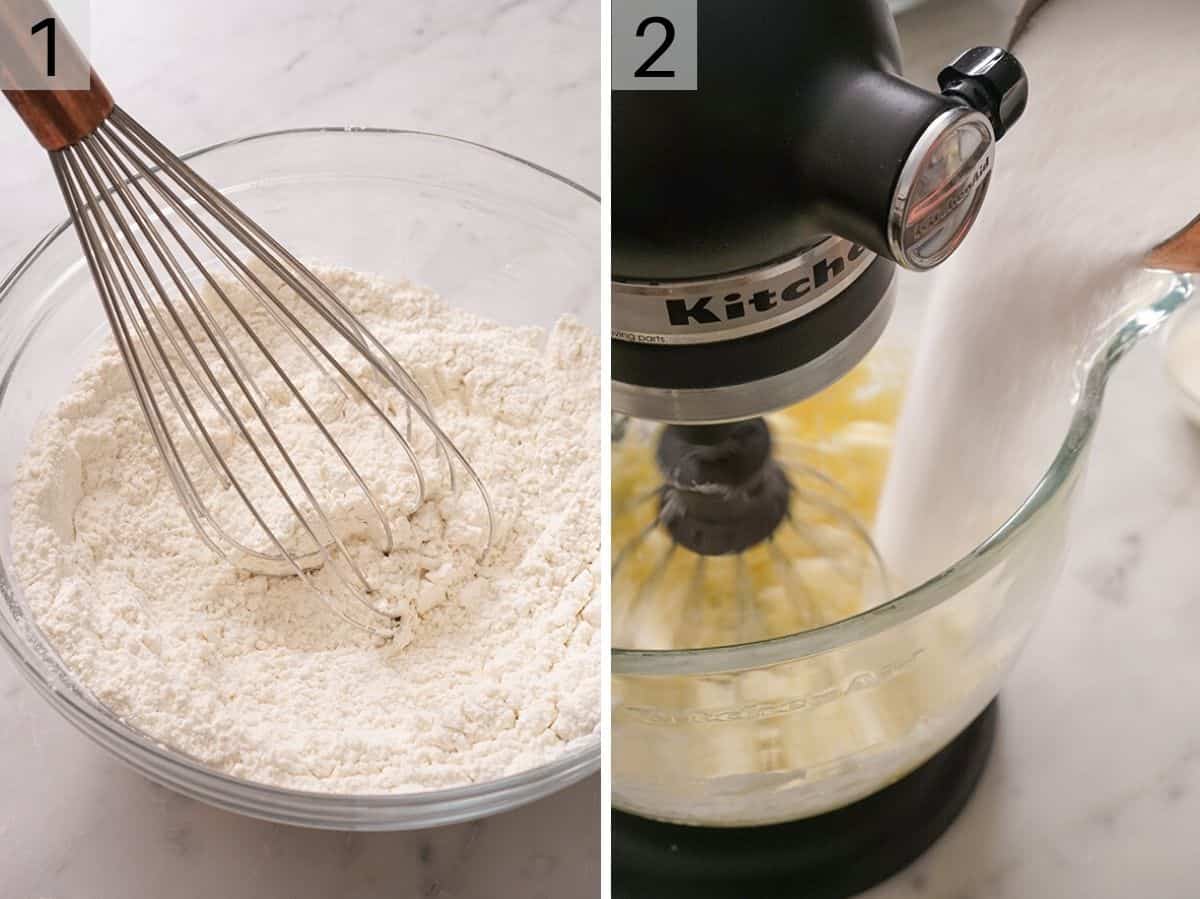 1. Combine the flour, baking soda and powder, and salt in a bowl.
2. Cream the butter, sugar, and lemon zest together in a bowl.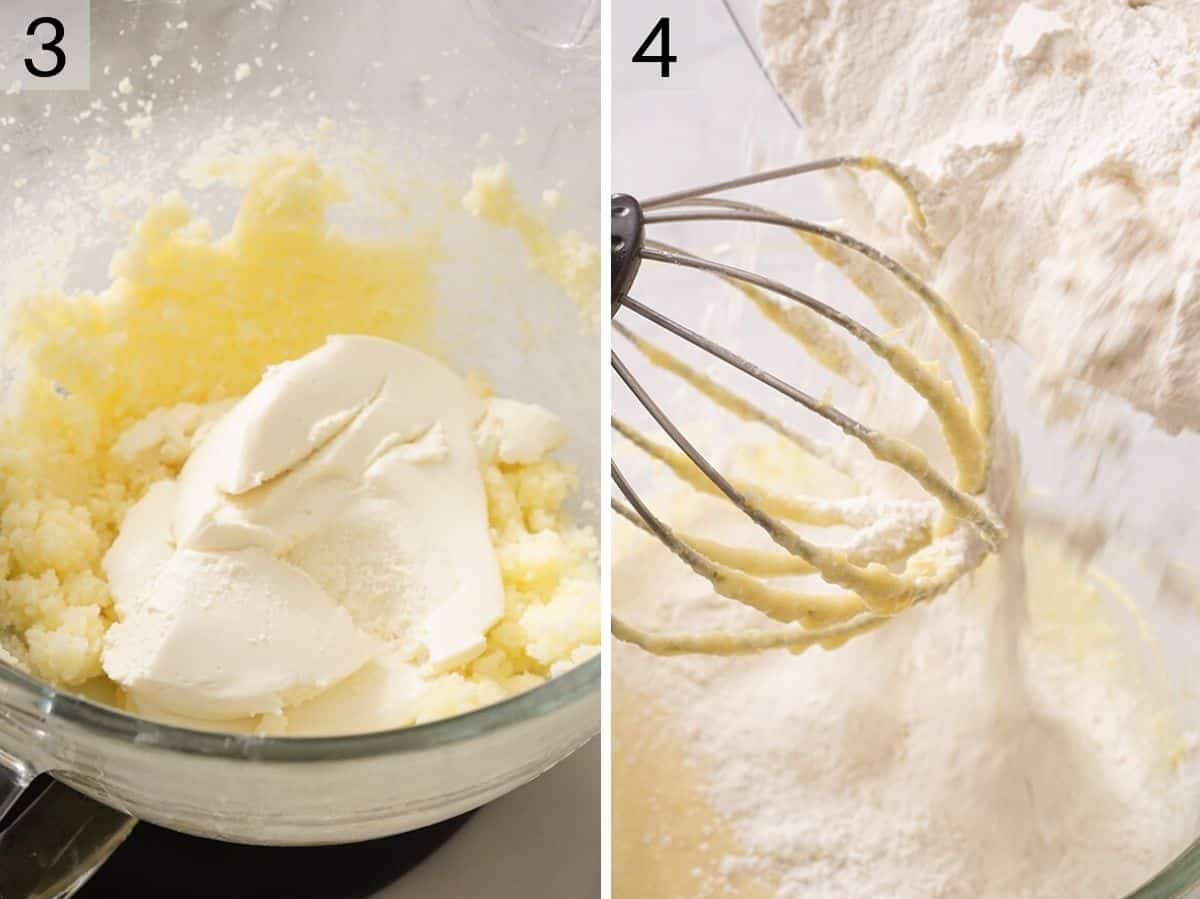 3. Add the eggs one at a time then add the vanilla and ricotta.
4. Scrape the bowl down then add in the flour and mix until combined. Chill the dough.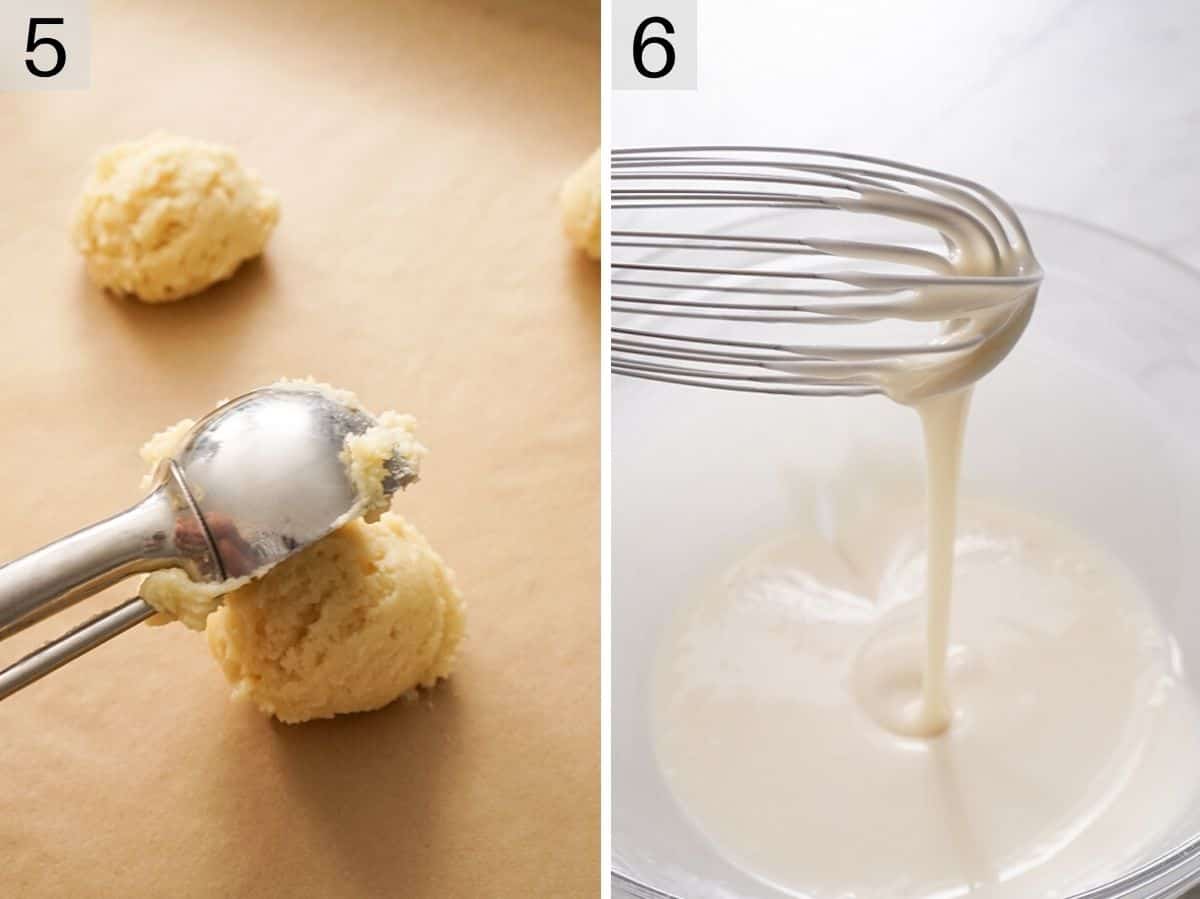 5. Scoop out tablespoon-sized portions of dough onto a lined baking sheet. Bake until the bottoms are lightly golden then cool on a cooling rack.
6. Whisk all the glaze ingredients together in a bowl.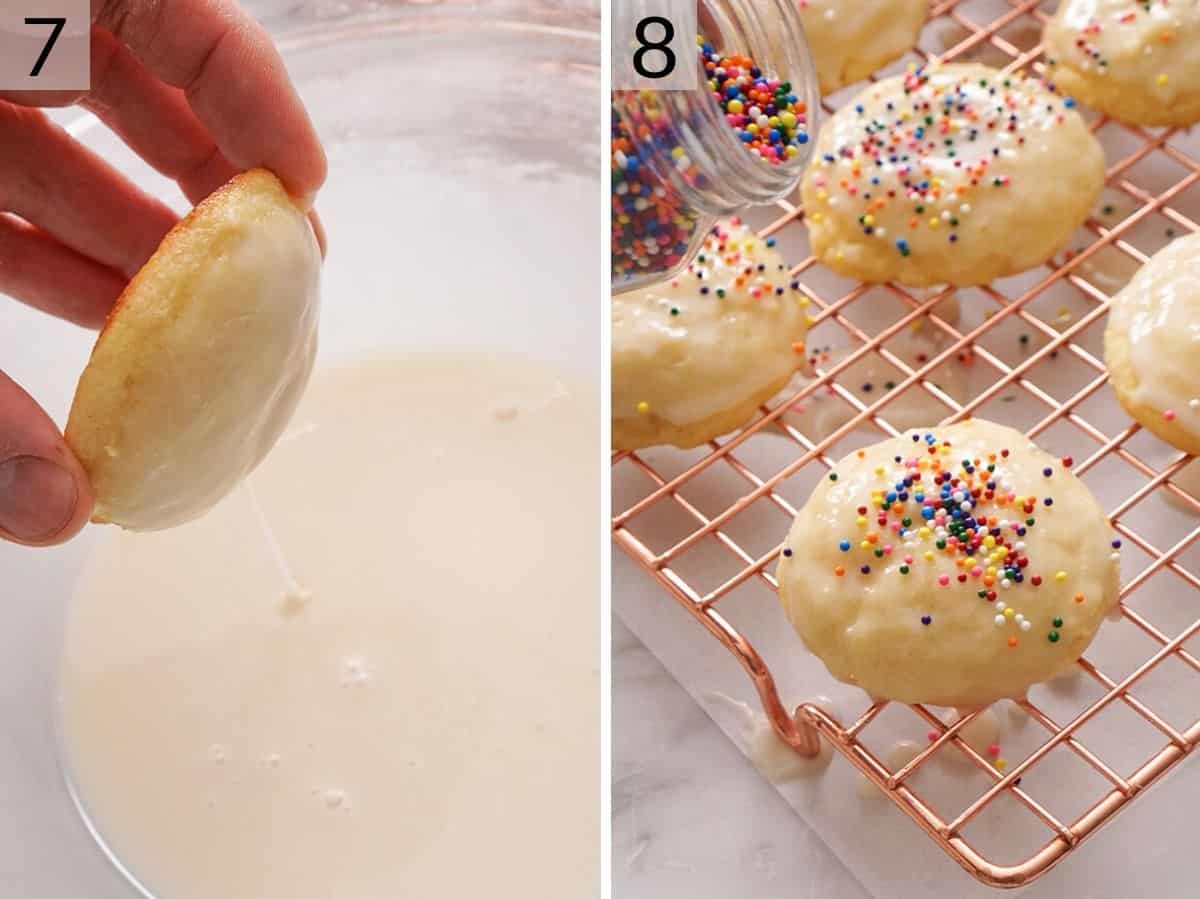 7. Dip the cookies in the glaze then let the excess drain off.
8. Top with sprinkles if desired.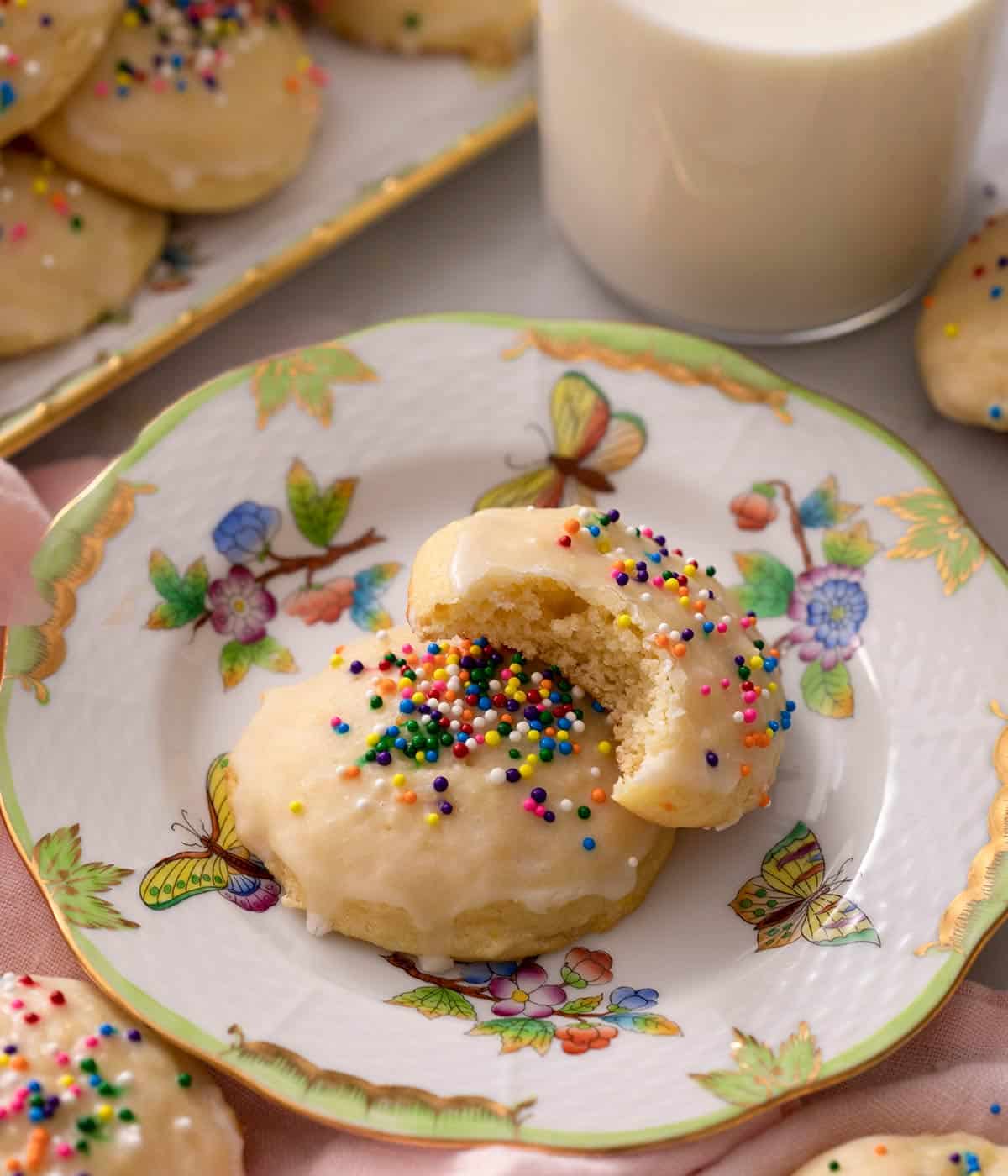 Pro tips for making this recipe
Make sure to chill the dough for at least 2 hours before baking or your cookies will flatten.
Make sure to space the cookies out about 2 inches apart so they don't stick to each other when baking.
Instead of vanilla, you could add 1 tsp of almond extract. Almond is another popular flavor option for these cookies.
Fluff your flour with a spoon and then spoon it into your cups before leveling it off with a knife. This is the best way to measure flour without overpacking the cup. If you have a kitchen scale to weigh the flour use that for more accurate results.
Make sure your butter and eggs are at room temperature so everything mixes together evenly.
When glazing the cookies dip the top side in then place on a cooling rack and let the excess drip off. Place a sheet of baking parchment underneath for easy clean-up.
The glaze can take up to 1 hour to set.
Choose whatever colored sprinkles you like to decorate them. I even have a recipe for making homemade sprinkles.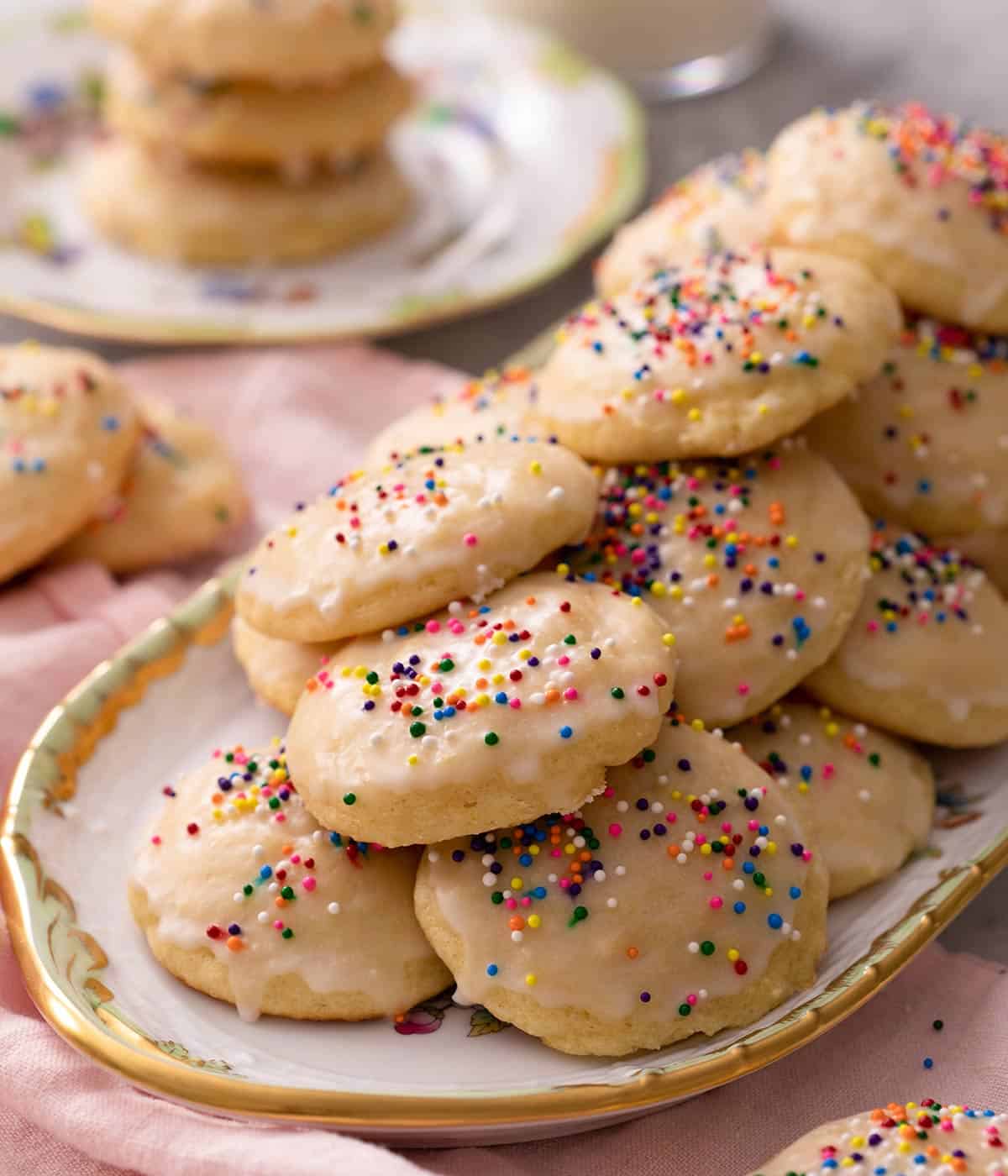 Frequently Asked Questions
My cookies are flat, what did I do wrong?
If you don't chill the dough for long enough they will spread too much and flatten as they bake. Make sure to chill the dough for 2 hours before baking and don't leave the cookies on the counter for too long before baking either, you don't want the dough to warm up. Another reason could be that you measure out more than 1 tablespoon of dough for each cookie, don't make the portion sizes too large or they will spread too much.
How do I know my cookies are ready?
Ricotta cookies don't have much color, they remain quite pale. Although they don't take long to bake (about 11 minutes) you should see the bottoms start to turn a light golden color when they are ready.
Can I make these in advance?
Yes, you can prepare the cookie dough 2-3 days in advance and store it in the fridge until you are ready to use it. Baked ricotta cookies will keep in an airtight container for 2-3 days or refrigerated for up to 1 week.
Can I freeze them?
Yes, you can freeze baked but unglazed ricotta cookies or raw cookie dough for up to 3 months. Thaw completely before glazing/baking.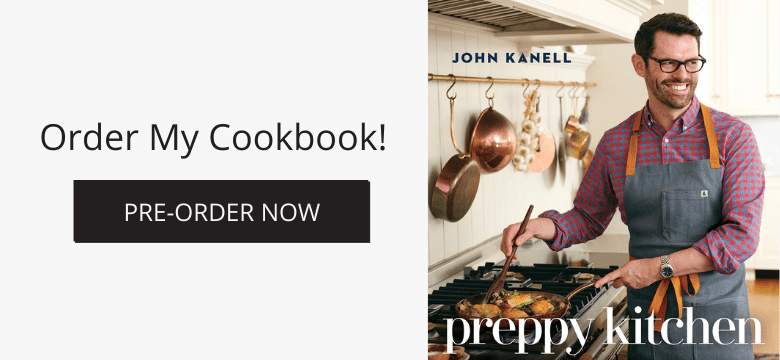 If you've tried these Ricotta Cookies then don't forget to leave a rating and let me know how you got on in the comments below, I love hearing from you!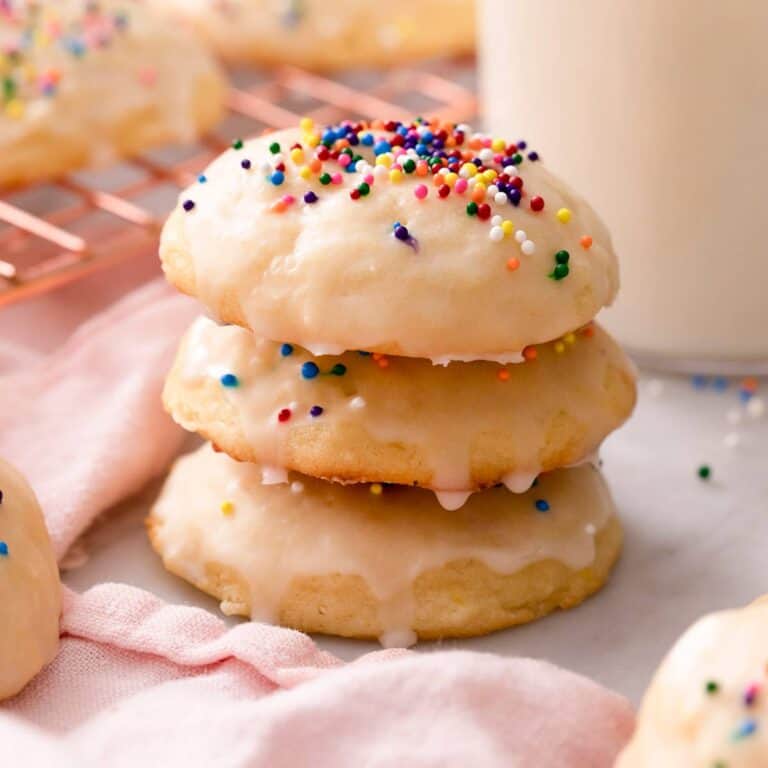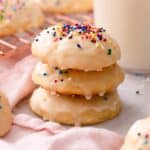 Print
Ricotta Cookies
Soft, light, and delicious Ricotta Cookies that are perfect for any occasion. Don't forget to check out my step by step photos and tips above!
Ingredients
For the Cookies
3/4

cup

butter

room temperature (170g)

1 3/4

cups

granulated sugar

(350g)

2

eggs

15

ounces

ricotta cheese

(425g)

1

tbsp

vanilla extract

(15ml)

¾

teaspoon

kosher salt

2

teaspoons

baking powder

½

teaspoon

baking soda

3

cups

flour

(360g)

2

tsp

lemon zest
For the Glaze
¼

cup

milk or lemon juice

(60ml)

1 ½

cups

powdered sugar

(180g)

1

tsp

vanilla extract or almond

(5ml)

sprinkles

optional
Instructions
Combine the flour, baking powder, baking soda and salt in a bowl then whisk together and set aside.

In a stand mixer fitted with a whisk attachment or a large bowl if using a hand mixer, cream the butter then add the sugar and lemon zest then mix on high for about three minutes until light and fluffy.

Mix in the eggs one at a time then add the vanilla. Add the ricotta in and mix until fully combined. You should scrape the bowl down and mix once more.

Pour in the flour mixture and mix on low until just combined. You can finish the dough off with your spatula making sure there are no errant pockets of flour or butter hanging around. Cover and chill for at least two hours.

Preheat oven to 350 towards the end of your chill time and line your baking sheets with parchment paper or silicone mats.

Portion out tablespoon-sized scoops of dough onto your lined baking sheets leaving a little over two inches between each cookie. You can refrigerate or freeze extra cookie dough if desired.

Bake at 350F for 11 minutes or until the bottoms are lightly golden. Allow to cool on baking sheet before transferring to a wire rack.

While the cookies bake, whisk together the powdered sugar, milk and vanilla in a medium bowl to create a thin glaze for the cookies.

Dip each of the cooled cookies into the glaze then return to the wire rack and decorate with sprinkles.
Notes
Make sure to chill the dough for at least 2 hours before baking or your cookies will flatten.
Make sure to space the cookies out about 2 inches apart so they don't stick to each other when baking.
Instead of vanilla, you could add 1 tsp of almond extract. Almond is another popular flavor option for these cookies.
Fluff your flour with a spoon and then spoon it into your cups then level it off with a knife. This is the best way to measure flour without overpacking the cup. If you have a kitchen scale to weigh the flour use that for more accurate results.
Make sure your butter and eggs are at room temperature so everything mixes together evenly.
When glazing the cookies dip the top side in then place on a cooling rack and let the excess drip off. Place a sheet of baking parchment underneath for easy clean-up.
The glaze can take up to 1 hour to set.
Choose whatever colored sprinkles you like to decorate them. I even have a recipe for making homemade sprinkles.
Raw dough can be stored in the fridge for up to 2 days or frozen for 3 months.
Unglazed baked cookies can be frozen for up to 3 months
Nutrition
Calories:
233
kcal
|
Carbohydrates:
35
g
|
Protein:
4
g
|
Fat:
9
g
|
Saturated Fat:
5
g
|
Trans Fat:
1
g
|
Cholesterol:
38
mg
|
Sodium:
168
mg
|
Potassium:
81
mg
|
Fiber:
1
g
|
Sugar:
22
g
|
Vitamin A:
280
IU
|
Vitamin C:
1
mg
|
Calcium:
61
mg
|
Iron:
1
mg
*
Nutrition Disclaimer