Buttermilk is a great ingredient in all sorts of recipes because its acidity reacts with leavening agents for fluffier cakes, tenderizes meats, and of course added moisture. Unfortunately, those cartons it's sold in will not keep in the fridge very long and it's so disappointing when you're halfway through a recipe and realize your buttermilk is bad or you forgot to buy it in the first place!
Frequently asked questions
How can I make a dairy-free buttermilk replacement?
Swap the milk out for unsweetened coconut milk and follow the same steps below.
1 cup unsweetened coconut milk
1 tablespoon lemon juice or vinegar
Can I freeze buttermilk?
Yes! Buttermilk and the replacement described in this recipe can be frozen for up to 2 months. Make sure you're freezing in a sealed container an don't fill all the way to the top since water expands when it freezes.
How long will this keep for?
You can keep this buttermilk replacement in a sealed container in the refrigerator for up to a week or freeze for up to two months.
WHAT CAN I USE IF I DON'T HAVE BUTTERMILK?
Milk: Mix one cup of milk with 1 tablespoon lemon juice or vinegar. You can also mix one cup or milk with 1 3/4 tbsp cream of tartar. Set aside for ten minutes or give a good shake in a jar for a uniformly thick liquid.
Yogurt: Mix 3/4 cup of plain yogurt with 1/4 cup or water
Sour Cream: Mix 3/4 cup of plain yogurt with 1/4 cup or water
Coconut milk: Mix one cup of coconut milk with 1 tablespoon lemon juice or vinegar.
Why is buttermilk good in recipes?
Buttermilk is thicker and more acidic than regular milk. The acid reacts with leavening agents like baking soda and powder to create fluffier cakes, muffins and even soda breads! If you're marinating something like chicken in buttermilk the acid helps to tenderize the meat. It also has a slight tang that adds some depth or flavor to dishes, often balancing out the sweetness in a cake, etc.
How to Make Buttermilk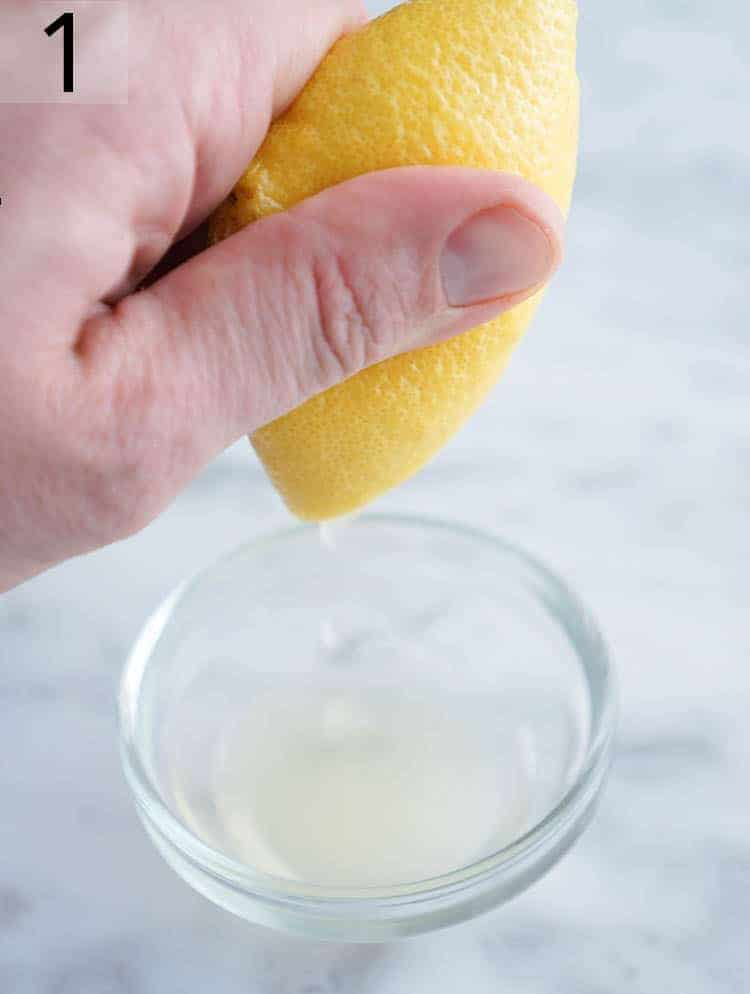 1. For a cup of buttermilk you'll need about a tablespoon of an acid. You can squeeze some lemon juice or open a bottle of white vinegar.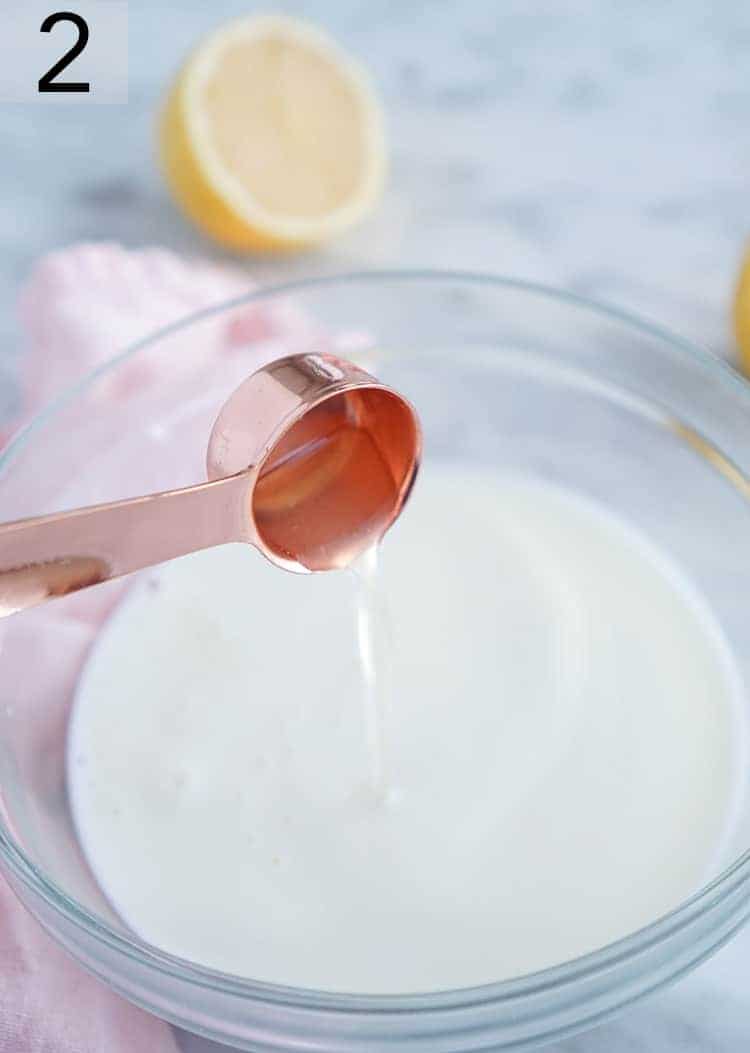 2. Pour the lemon juice or vinegar into your milk. You'll immediately notice some curdling but there's just a little more to do to let's move forward!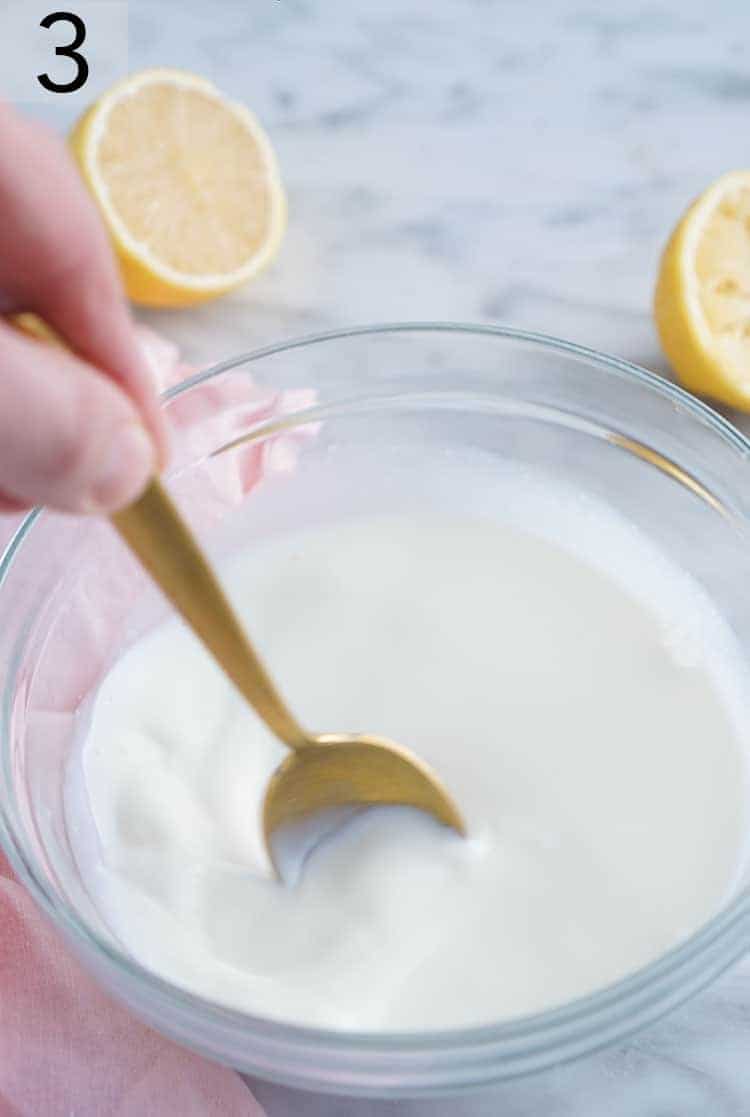 3. Give the buttermilk a quick stir to distribute the acid you added.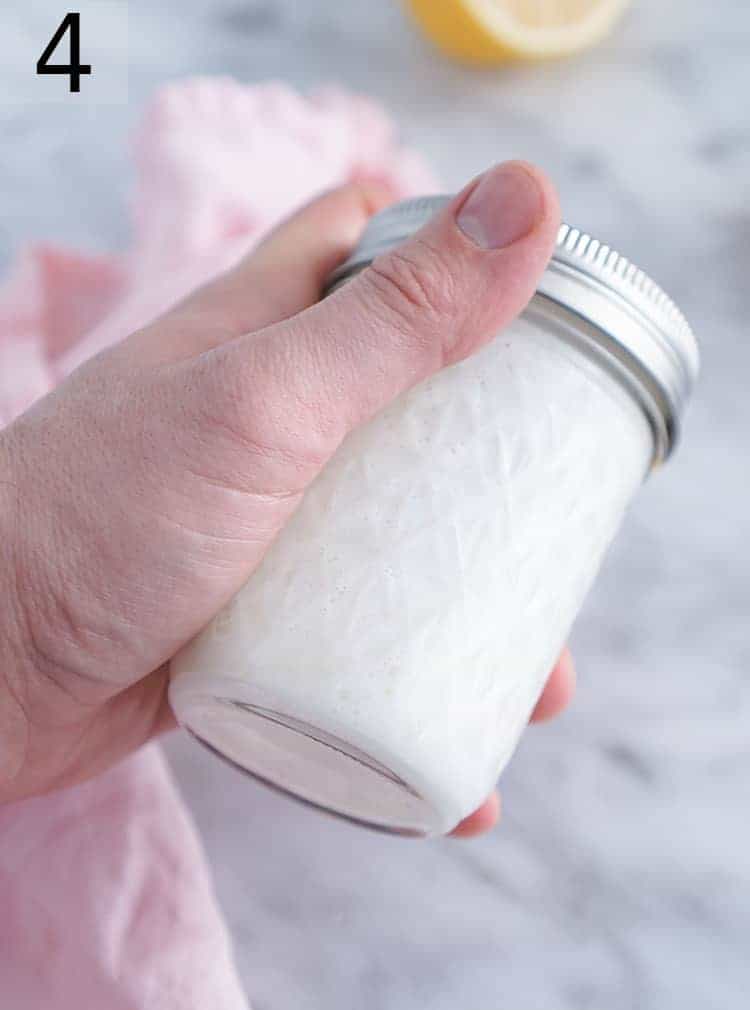 4. For baked goods like cakes, pancakes, and muffins I usually just set the milk aside for 10 minutes so it has a bit of time to finish curdling but if you're using this for a fried chicken, or dressing recipe and want that nice uniformly thick consistency give it a good shake in a jar. Now you have a buttermilk substitute that works in any recipe!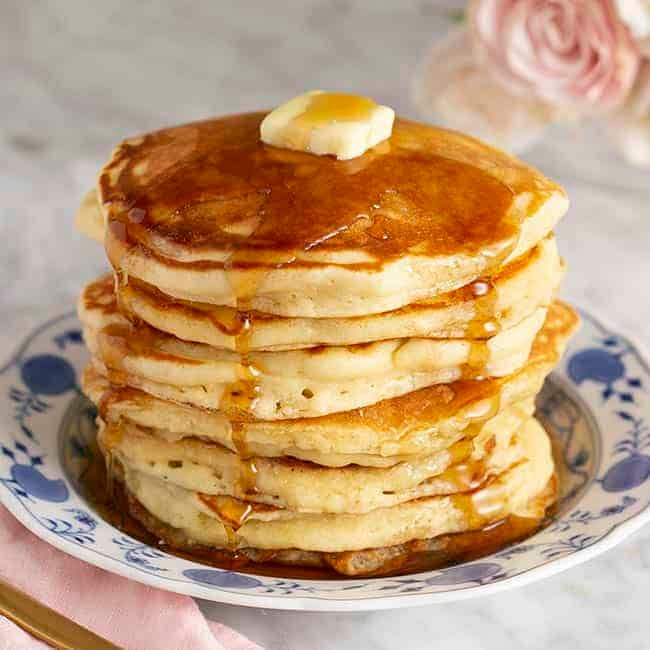 Now you can make all those delicious recipes like these fluffy buttermilk pancakes in a snap!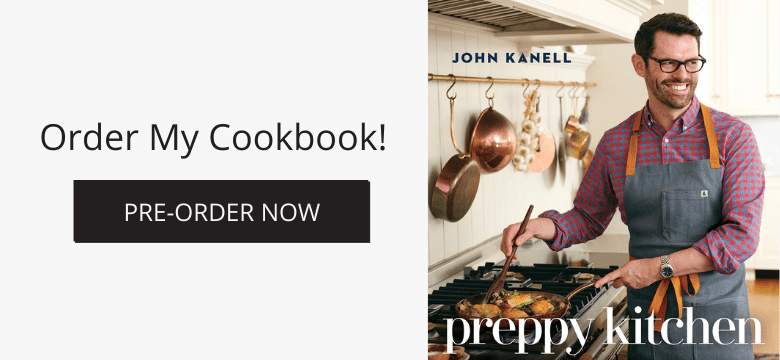 If you've tried this homemade buttermilk recipe then don't forget to leave a rating and let me know how you got on in the comments below, I love hearing from you!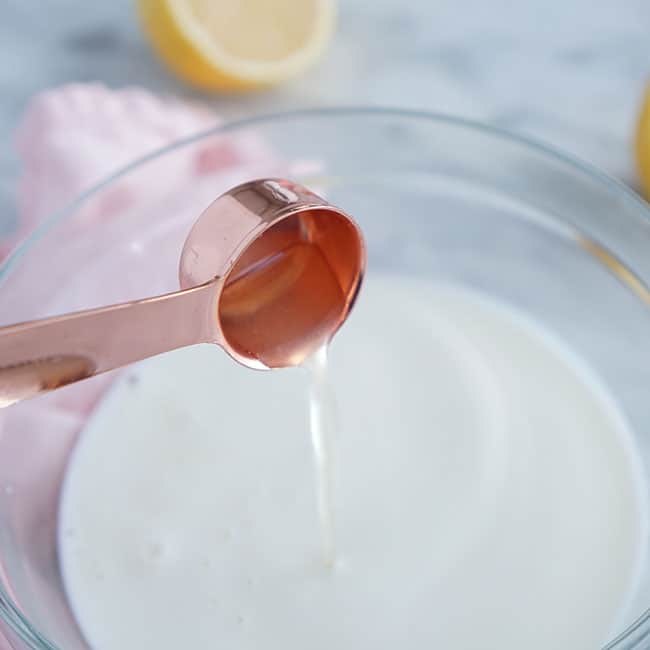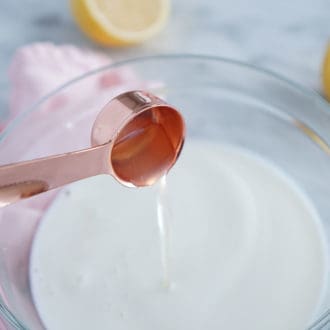 Print
How to Make Buttermilk
Making buttermilk substitute is so quick and easy you'll be whipping up all sorts of amazing dishes without worrying about buttermilk on hand.
Ingredients
1

cup

whole milk

24omL

1

tbsp

lemon juice

15mL, or white vinegar
Instructions
Add the milk to a jar then pour in a tablespoon of lemon juice of vinegar in and stir well.

You can set aside for 10 minutes then use.

If you are using this replacement for a recipe where the consistency is important like a buttermilk chicken or salad dressing then transfer to a sealable jar and shake well then set aside for 10 minutes, shake once more and use!
Notes
You can keep the buttermilk replacement in the fridge for a week or freeze it for up to two months.
For a non dairy version substitute the milk for coconut milk.
You can also use 3/4 cup sour cream or yogurt thinned out with 1/4 cup or water as a buttermilk replacement.
If you don't have lemon juice or vinegar on hand you can mix 1 3/4 tablespoons cream of tartar into the cup of milk then follow the same steps above.
Nutrition
Calories:
152
kcal
|
Carbohydrates:
13
g
|
Protein:
8
g
|
Fat:
8
g
|
Saturated Fat:
5
g
|
Cholesterol:
24
mg
|
Sodium:
105
mg
|
Potassium:
322
mg
|
Sugar:
13
g
|
Vitamin A:
395
IU
|
Vitamin C:
6
mg
|
Calcium:
276
mg
*
Nutrition Disclaimer