Tomatoes can be very tricky. Sometimes you're at the store and they look FANTASTIC but taste HORRIBLE! So disappointing… I can't even tell you. I've found that choosing the heirloom varieties can be a safer bet. They have been bred for taste but not color, size, and ability to withstand shipping. So with a great batch of tomatoes in hand, I decided to make a dish that highlights the best this ingredient has to offer… bruschetta! My version has some scallions and garlic, a dash of balsamic vinegar for brightness and lots of fresh basil for taste. Enjoy!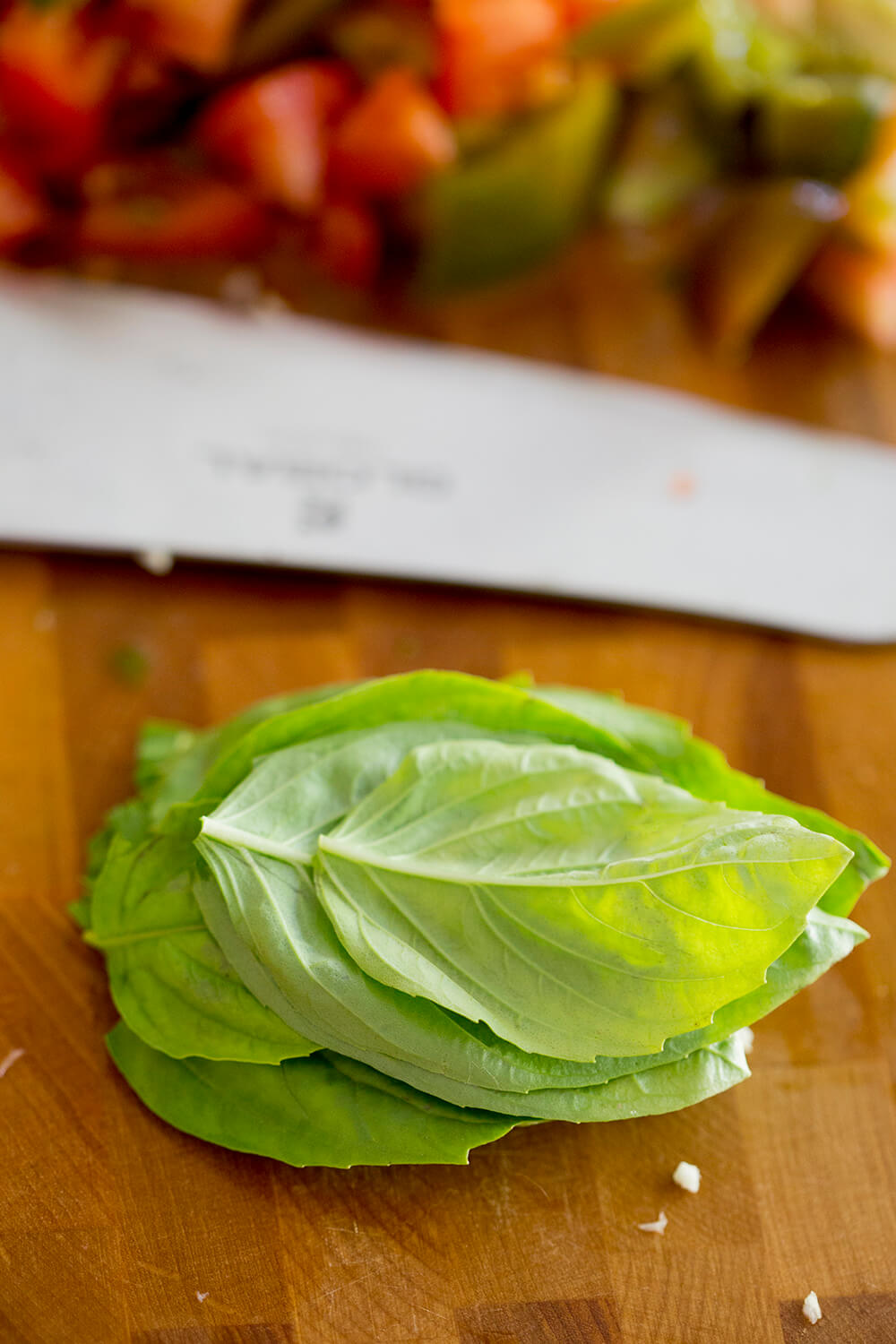 The best way to prepare the basil for this recipe is a simple chiffonade. Stack the leaves.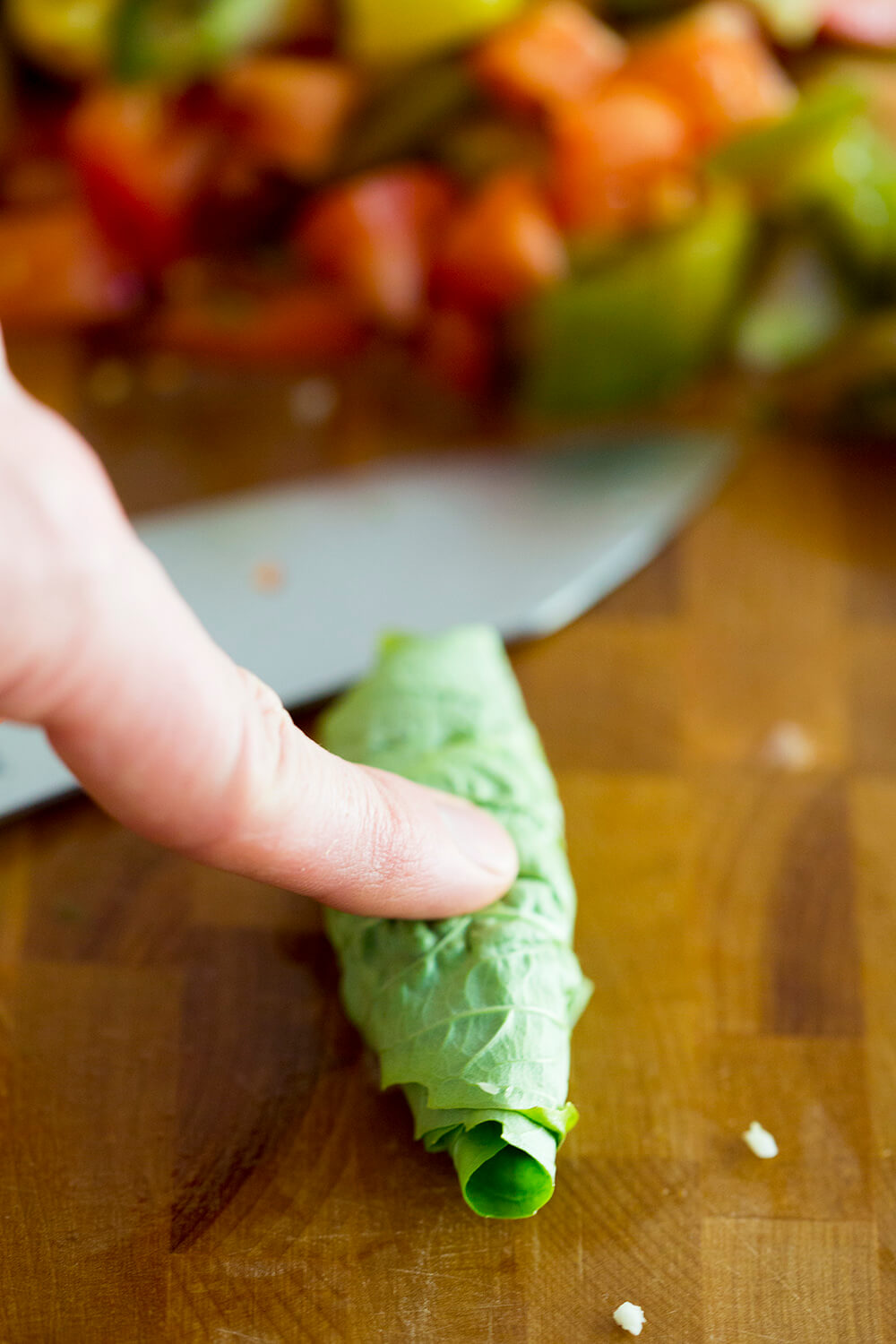 Roll them up and then slice thinly. Now you have beautiful ribbons of fresh basil!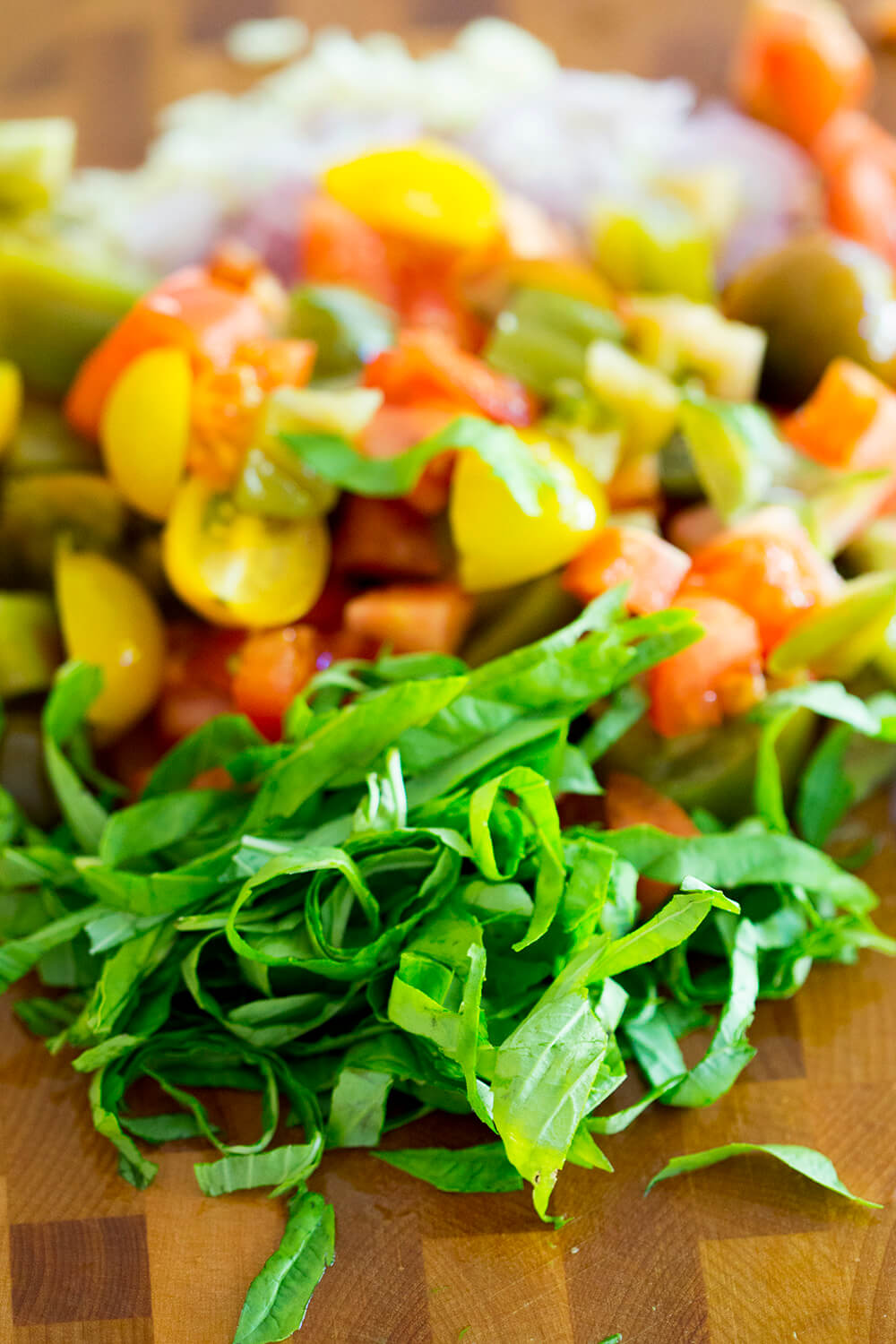 Roughly chop the tomatoes so they retain their texture and juice.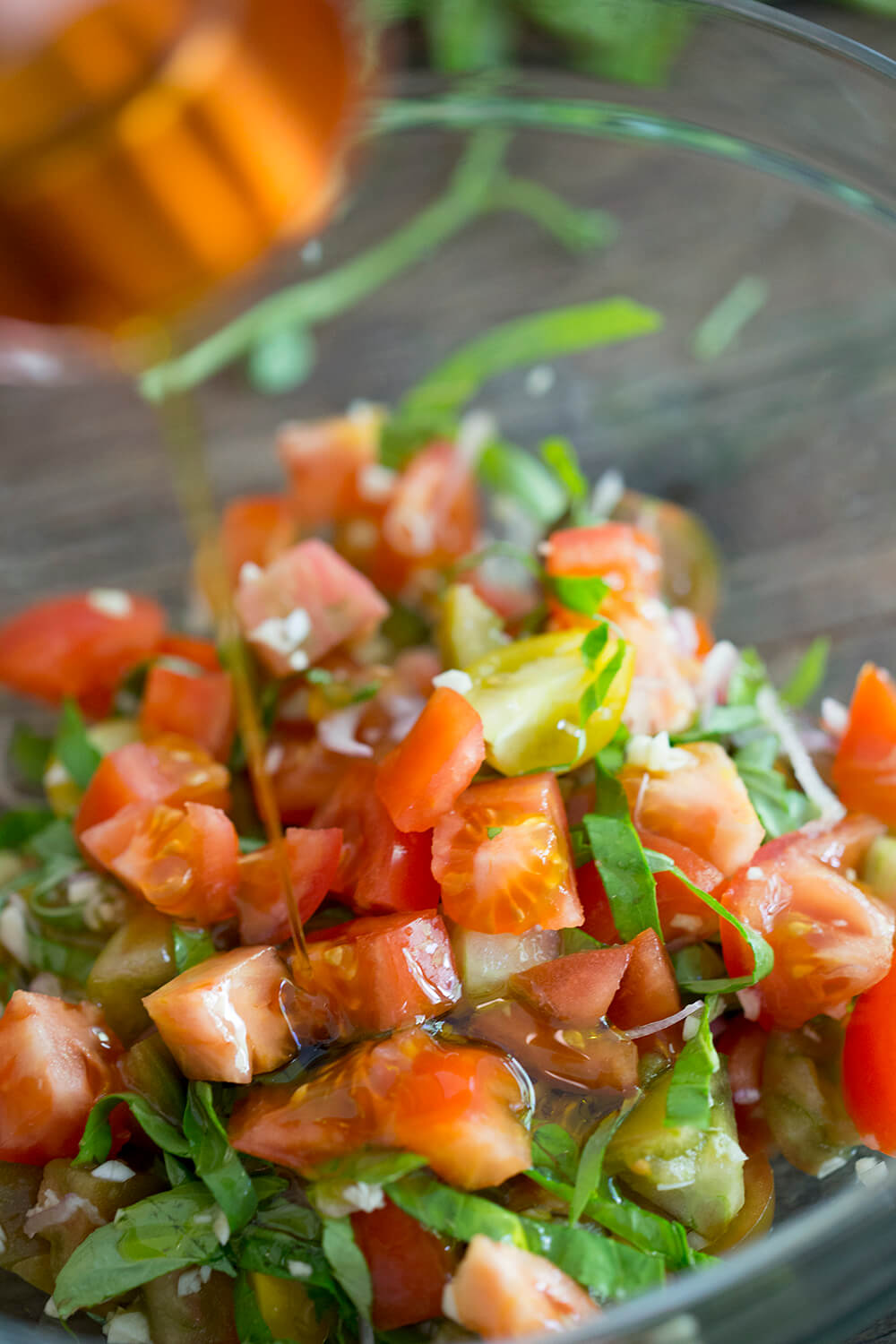 A healthy drizzle of olive oil helps to bring the flavors together.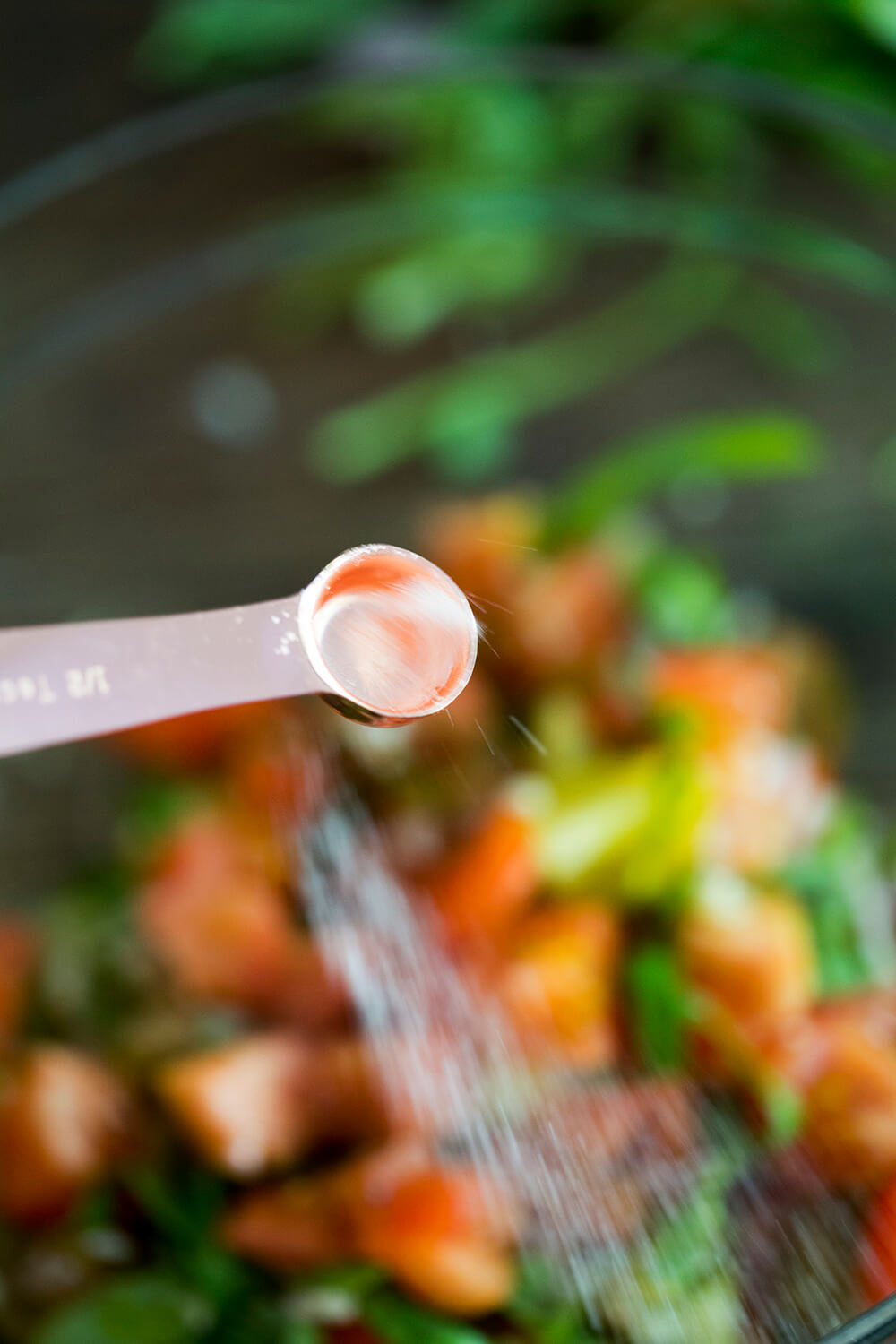 I added salt and pepper to taste. Use the measurements in the recipe as a rough guideline as individual tastes vary.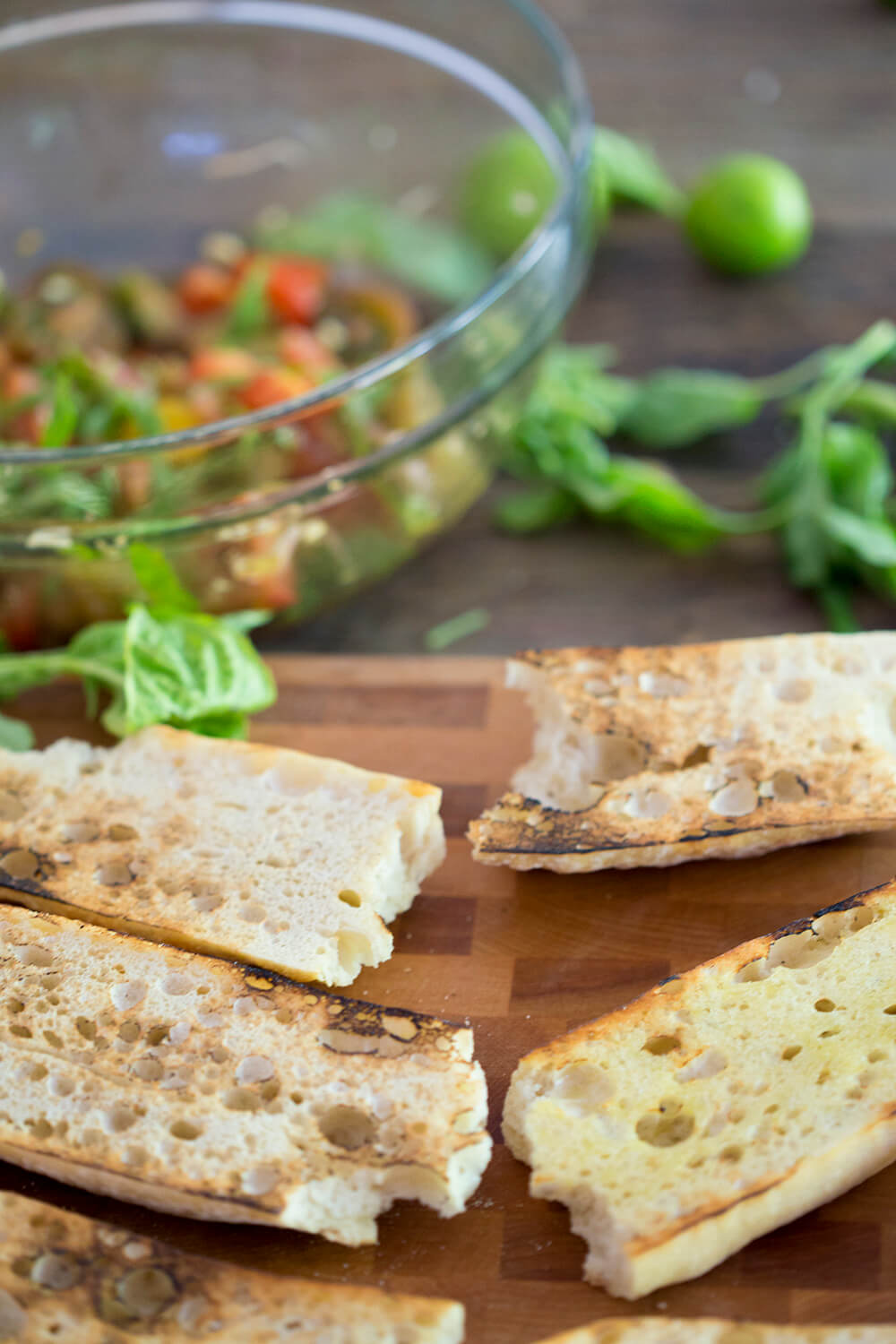 Most Bruschetta are pretty small but I wanted mine to be more substantial and rustic in appearance so I just tore the baguette in large pieces.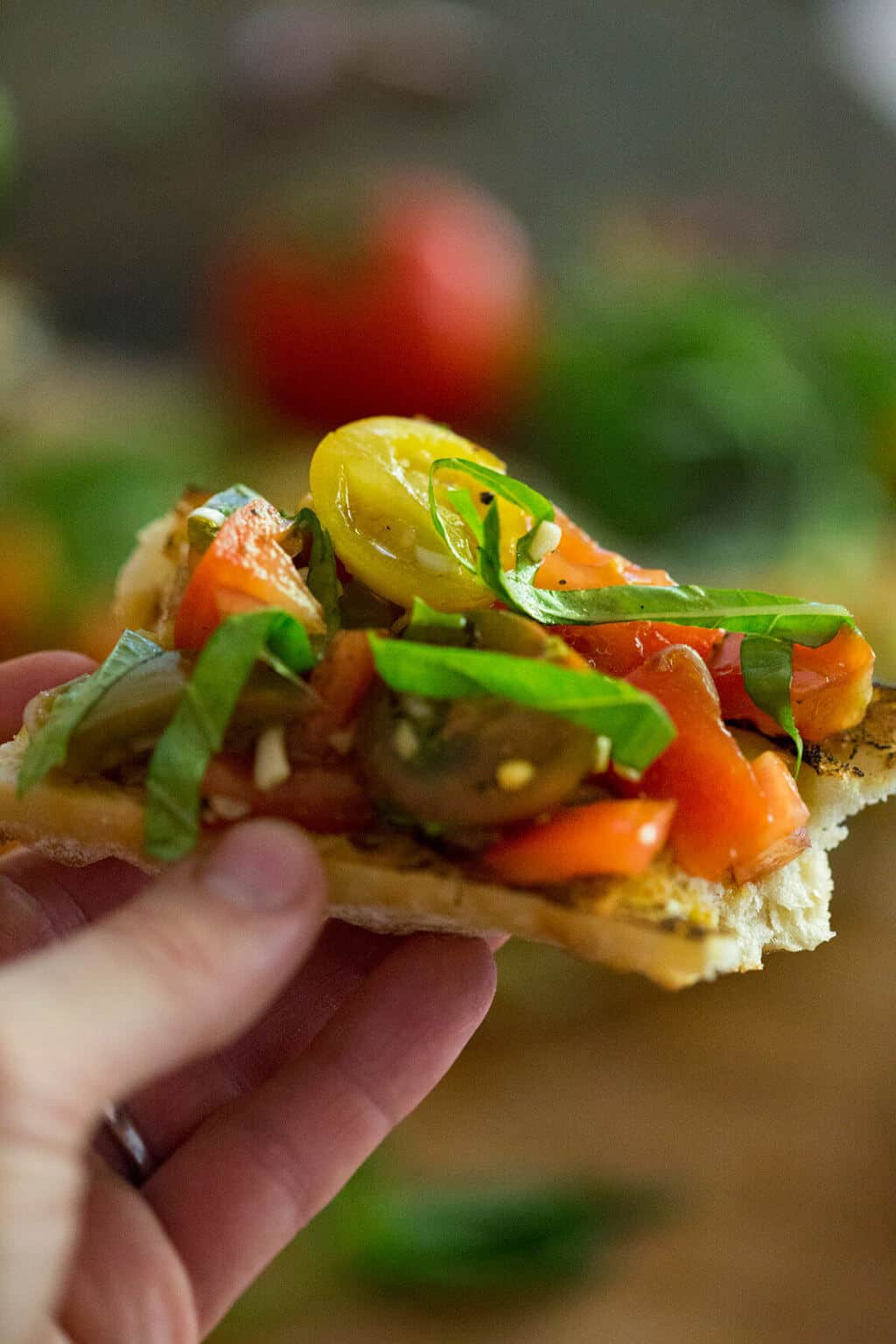 Yum! I added balsamic vinegar to this recipe and it made all the difference to me, really brightens the flavors up.
Print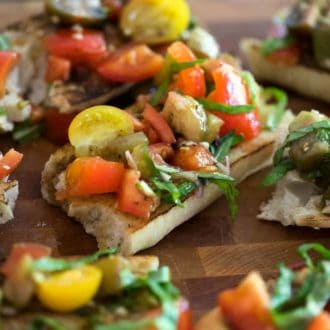 Tomato Bruschetta
Ingredients
1

baguette

1/3

cup

olive oil

1/4

tsp

ground black pepper

1

tsp

salt

1

tbsp

balsamic vinegar

2

tbsp

shallots

thinly sliced

4

cloves

garlic

minced

5

cups

tomatoes

roughly chopped

1/2

cup

fresh basil

chiffonade
Instructions
In a large bowl add the chopped tomatoes, garlic, shallots, basil, olive oil, vinegar, salt and pepper. Mix with a large spoon.

While the ingredients are marinating together slice the baguette lengthwise and place in the broiler to toast for about 4 minutes or they begin to brown.

Tear (or cut) the baguette into pieces. Size is up to you.

Pile the tomato mixture on the toasted baguette pieces just before you serve.