Softening brown sugar only takes a few seconds but it's just as important to know how to keep it soft once you've opened the box. Many packages of brown sugar don't come in resealable bags so once you open them they start loosing moisture immediately.
How to Keep your brown sugar moist
Store in a ziplock bag with the air pressed out.
If your sugar is going to be kept for a while then pop a marshmallow or piece of white bread in there. The moisture from either of these will keep your brown sugar nice and sift.
Use a sugar bear!
You can buy ceramic brown sugar keepers for a few dollars. They last forever and work wonders. Just soak in water for 20 minutes then place in your bag of brown sugar to keep it soft for months.
Keep it in the right storage container
If you like your pantry a bit more organized then get an airtight brown sugar container! It has a gasket to keep the moisture in and you'll never have a mess from sugar falling out of your floppy bag.
Why does brown sugar become hard?
A scant bit of moisture creates that characteristic wet sand texture that makes brown sugar so distinctive. As soon as your brown sugar is exposed to open air that moisture evaporates and the sugar hardens. It doesn't help matters that the sugar has a tremendous amount of surface area from which the moisture can evaporate.
How to Soften Brown Sugar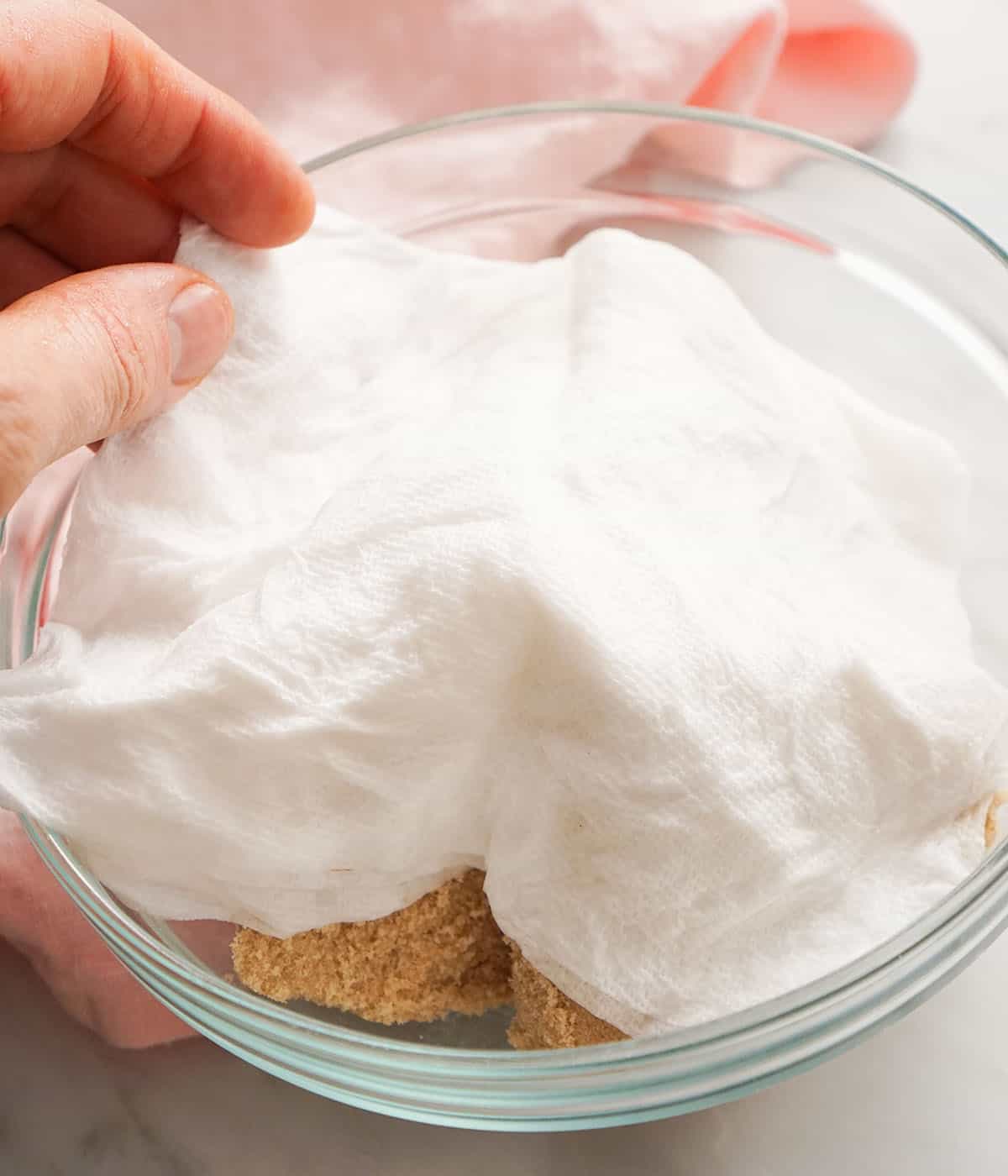 Add the hard brown sugar to a bowl then wet a paper towel, wring out the excess water and place over the sugar and microwave for one to two increments of 20 seconds.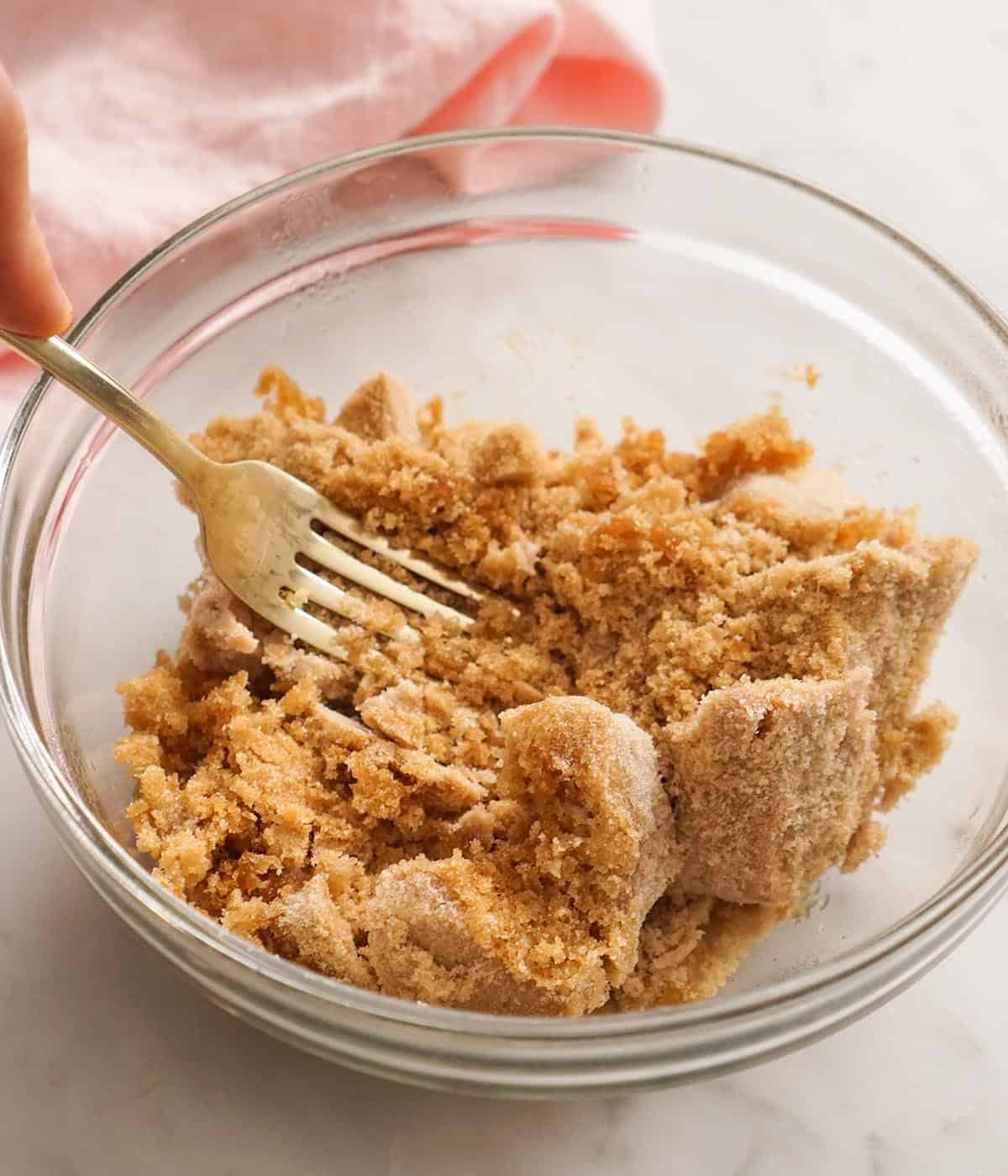 Use a fork to break the sugar up and mix. It's now ready to use or store in an airtight container.
If you're not in a rush to soften your sugar up then you can place a few apple slices, or a damp papaer towel in the bag a day or two in advance and it will be soft when you need it.