I'm so excited to share all of my favorite Halloween treats in one post!! From cakes to cupcakes, macarons and caramel apples it's all here!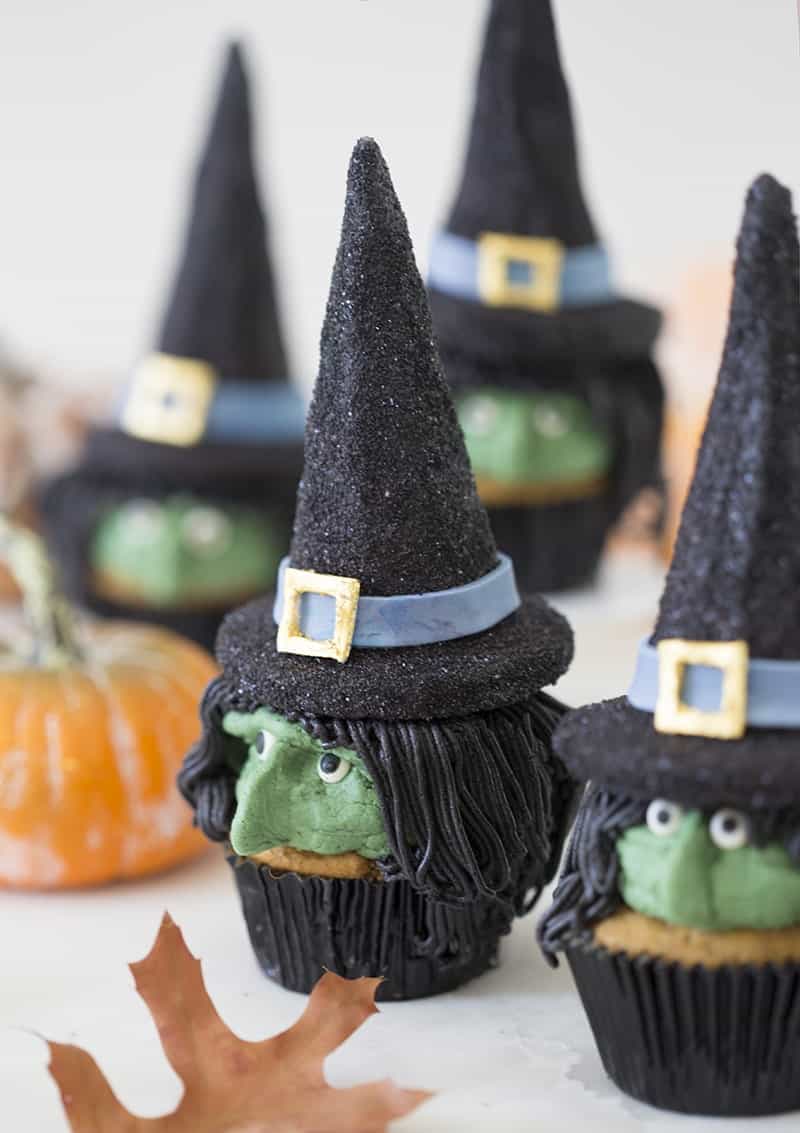 These witchy halloween cupcakes will knock your guests' socks off but they're delicious too! Spooky faces are piped with buttercream while the hats are made with a candy-filled ice cream cone chocolate sugar cookie for the brim and it all sits atop moist, fluffy, and richly spiced pumpkin cupcakes.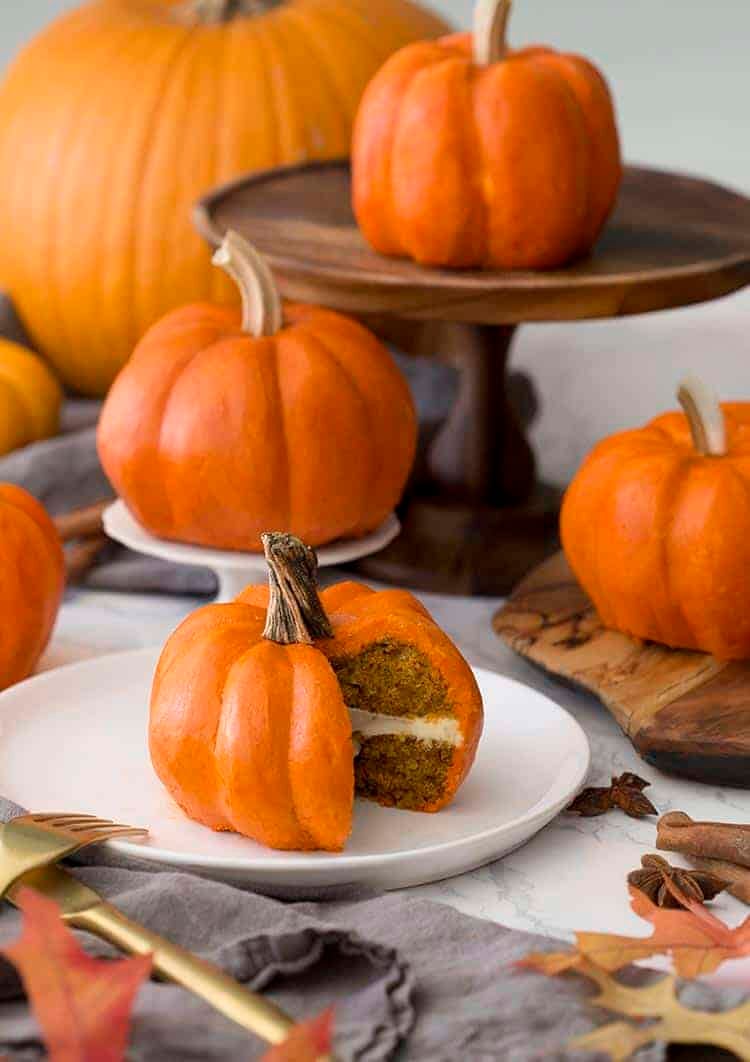 This delicious, delightful, and moist pumpkin cake is filled with all your favorite fall spices, has a layer of cream cheese frosting inside, and just so happens to look like an adorable little pumpkin!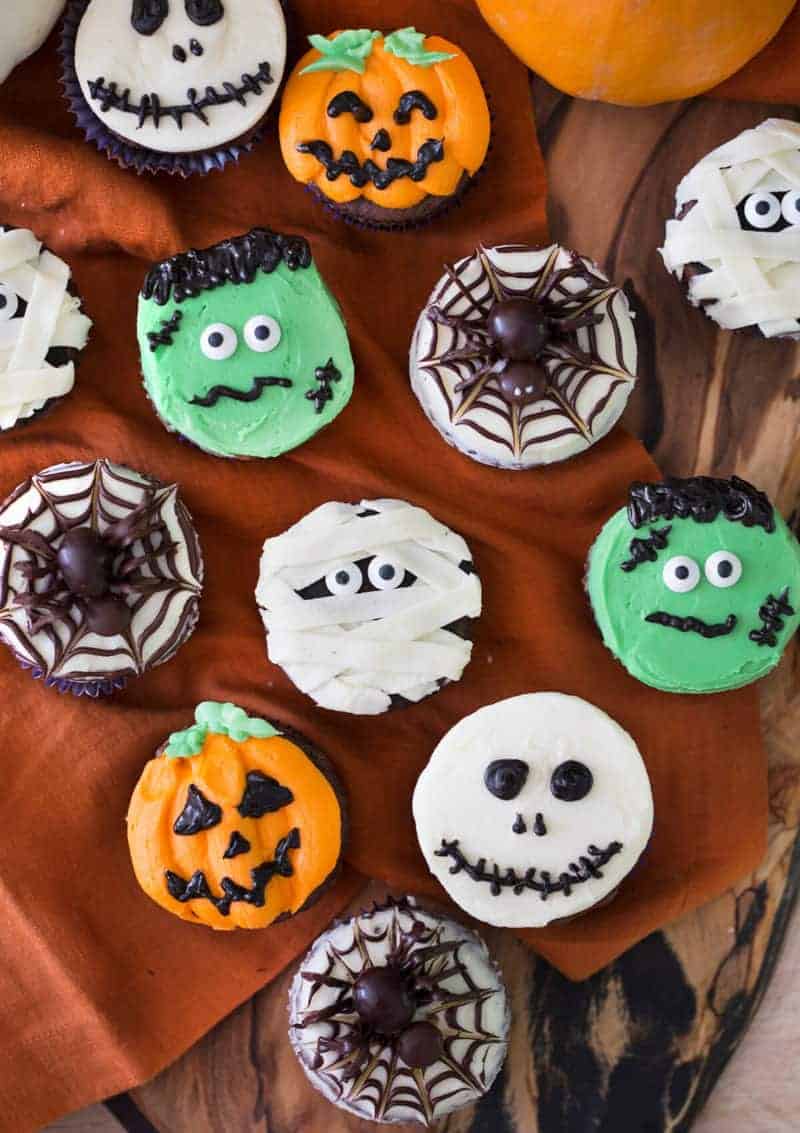 Perfectly spooky and delicious chocolate Halloween cupcakes decorated in five easy designs. Mummies, Frankensteins, skeletons, spiders and Jack O Lanterns will be adorning your table in no time!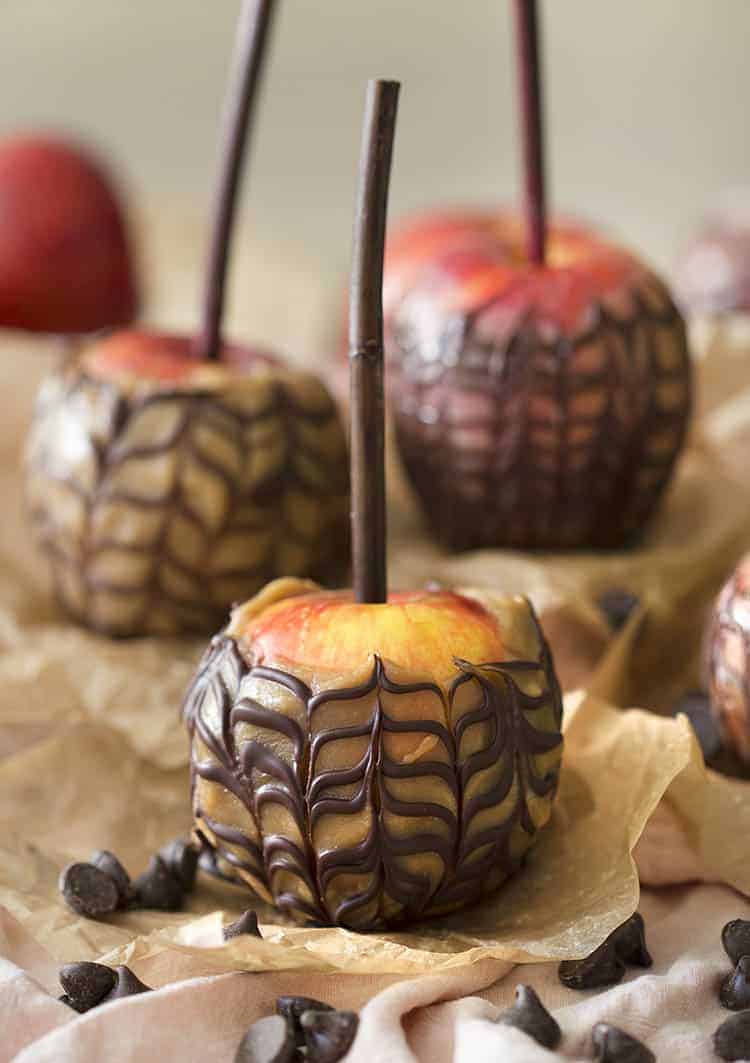 Delicious and easy to make caramel apples with a touch of chocolate make for a wonderful Halloween treat!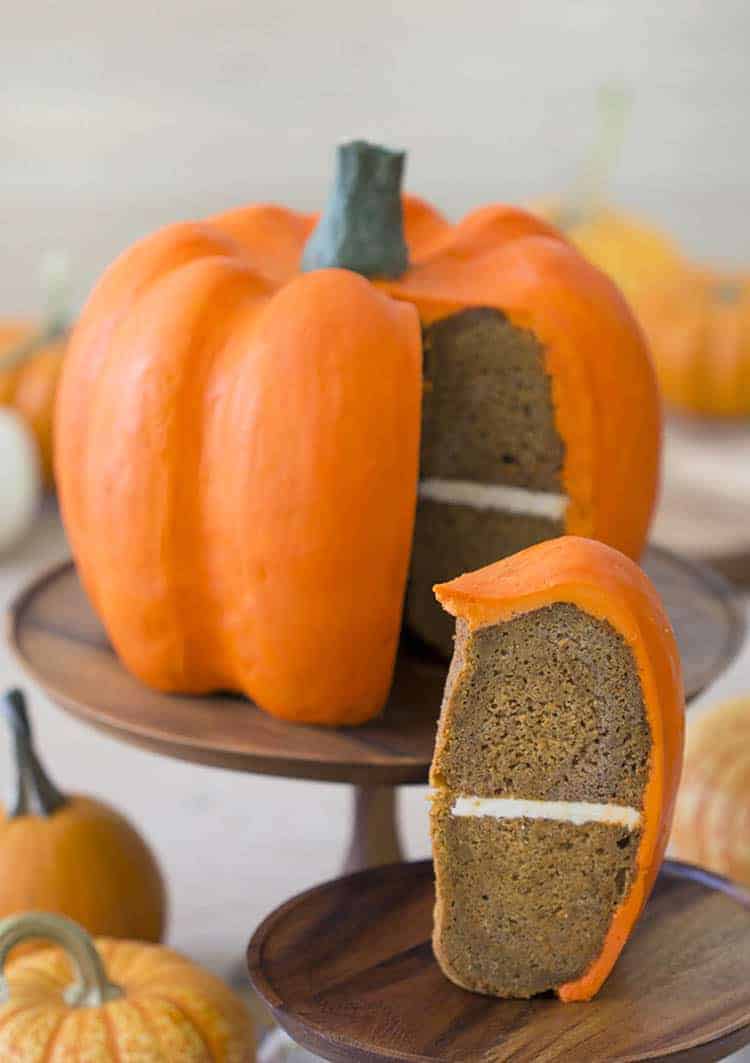 This show-stopping pumpkin bundt cake might look just like a real pumpkin but don't forget, it tastes amazing too! A moist pumpkin bundt cake loaded with all your favorite fall spices, filled with cream cheese frosting and enrobed in vanilla buttercream!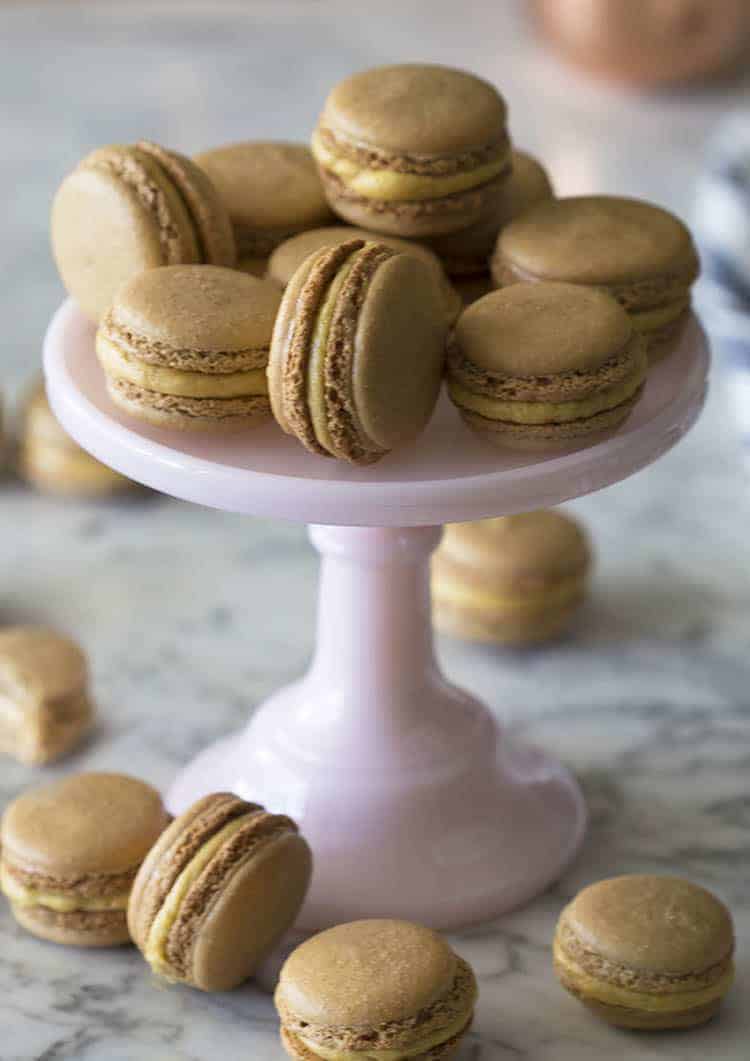 These pumpkin macarons are filled with all of my favorite fall spices sprinkled with powdered espresso and filled with a creamy spiced buttercream made with pumpkin purée.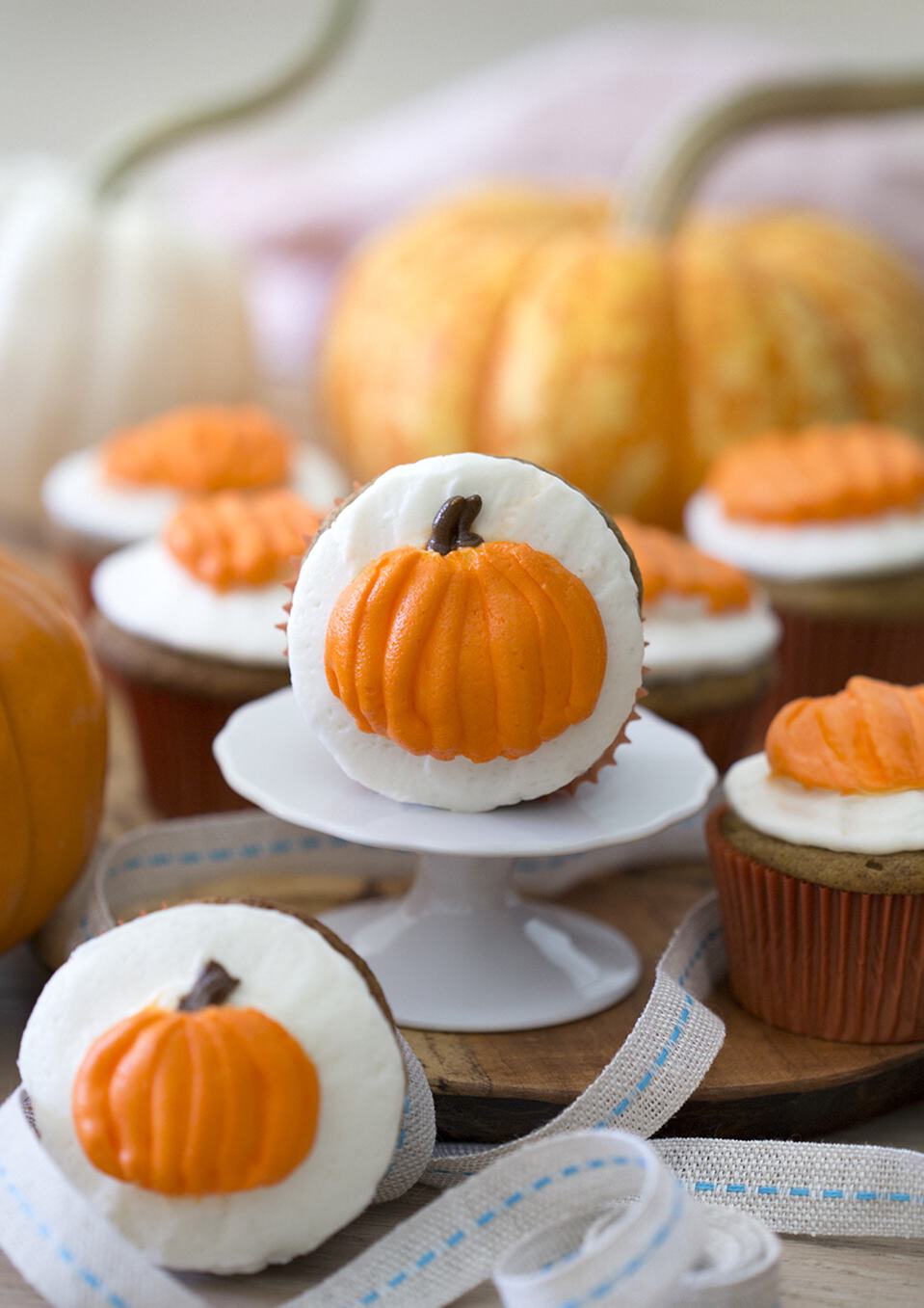 These moist, delicious, pillowy soft pumpkin cupcakes have all the fall spices you love, filled with homemade vanilla pudding and topped with an easy, perfectly sweet vanilla buttercream pumpkin!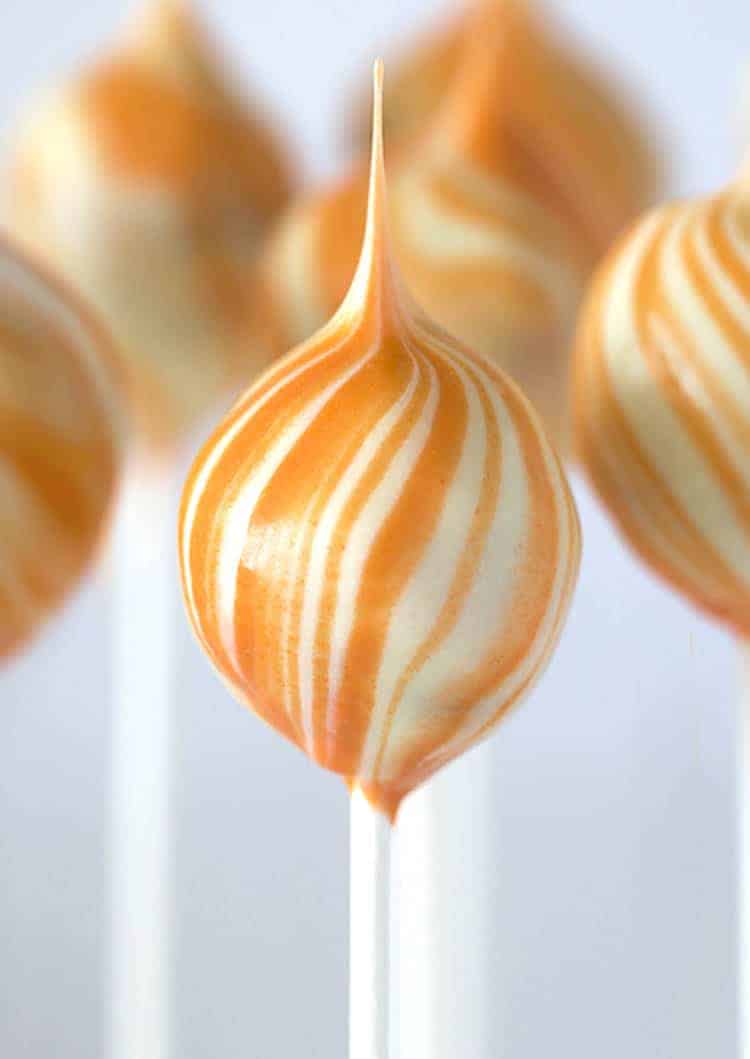 Mesmerizing pumpkin cake pops made with a delicious cream cheese frosting and covered in a candy melt shell. These little treats are surprisingly easy to make and they come in two varieties; sparkling black orbs and striped orange spires!